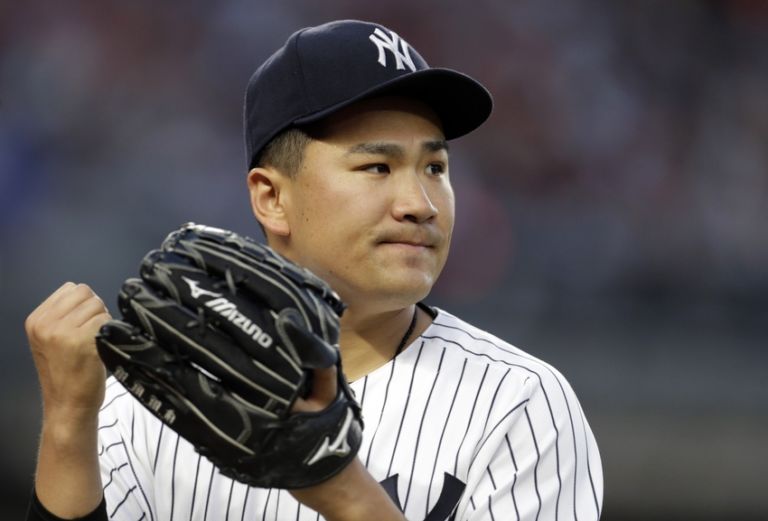 The New York Yankees and the New York Mets will continue their annual Subway Series tonight with the finale game in Queens before shifting to the Bronx for the next two contests. Last night we watched as each team sent their fifth starters to the mound for the contest but today we get the treat of watching two aces go at it head-to-head as the New York Yankees send Masahiro Tanaka to the mount to face off against, and hit against unfortunately, Jacob DeGrom for the Mets. Make no mistake about it DeGrom can hit almost as well as he can pitch so there isn't exactly eight batters and an easy out tonight for Tanaka by any means.
Tanaka was disappointing in his last start against the Houston Astros after giving up four runs in just five innings of work. Tanaka hasn't been great against Houston this season in two starts but he has been much better in his two career starts against the Mets posting a 1-1 record with a 1.20 ERA. I'd take that ERA any day of the week and twice on Tuesday (since you know, today is Tuesday and all).
DeGrom has also faced the Yankees twice before in his career, the first time coming against Chase Whitley in a matchup of two young arms making their Major League debuts, and the last time coming April and these two starts couldn't have been more different. In the first start DeGrom allowed just one run in seven innings of work while the second one resulted in just five innings and six runs allowed.
The game will be played at 7:10 pm ET inside Citi Field and can be seen locally for Yankees fans on the YES Network, locally on WPIX Channel 11 for Mets fans, and MLB TV no matter what your affiliation is. The Yankees may be in sell mode and fresh off selling many of their top players at the August 1st trading deadline but that doesn't mean they still can't beat up on the Mets for fun, right? Go Yankees!