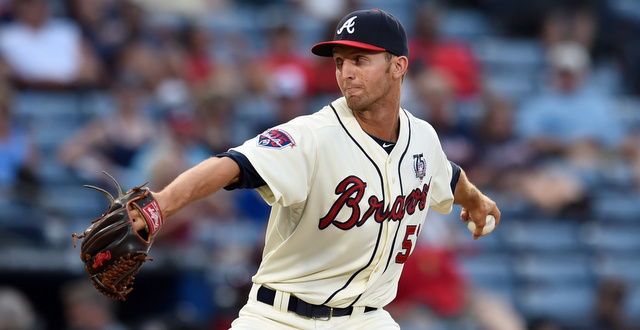 While most of the planet was watching the College Football Playoff, including myself, the New York Yankees were trading Manny Banuelos to the Atlanta Braves for RHP David Carpenter and LHP Chasen Shreve. This trade honestly had me scratching my head at first and while I wasn't happy to see one of my favorite pitching prospects traded away for someone I called "another Shawn Kelley(Carpenter)" the more I read the more I began to understand the trade. Let's find out why as we meet a prospect, Chasen Shreve.
Chasen Dean Shreve stands 6'3" and throws with his left arm hanging from his 190 lb. frame at 24 years old, 25 years old by July 2015. Shreve was drafted in the 11th round of the 2010 MLB First Year Player's Draft by the Atlanta Braves out of College in Southern Nevada. Shreve was a former teammate of Washington Nationals star Bryce Harper but the immediate success that Harper had did not follow Shreve at the beginning of his professional career.
Shreve struggled for much of his minor league career until his 2014 season where he found around 3-4 MPH in velocity on his fastball and did more blowing people away and less spotting the ball. Shreve's success led him to the MLB Braves in 2014 where he finished with a 0.73 ERA in 12.1 IP and 15 K's with just three walks.
Shreve is likely just behind Justin Wilson on the Yankees LHP depth chart and for now may be ahead of Jacob Lindgren and Tyler Webb. Welcome to the family Chasen!