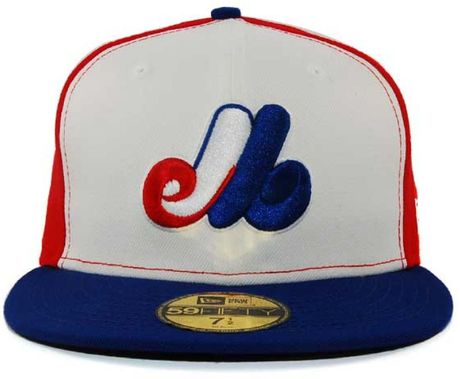 The biggest hurdle would be the obvious realignment in the divisions and who would go to this newly created division, a division I will call the North Division. I use the term "north" as a general term and tried to do the best I could with it, it's not perfect and could definitely use some tuning, but I feel like this may be the best bet right now. Each division technically will "lose" a team and teams don't get much more north than the Expos in Montreal or the Toronto Blue Jays so there's your first two teams. The Minnesota Twins are the northern most team in the central and are who I transferred from that division. The west division would give up the Seattle Mariners who are the northern most team in the AL West.
See below for the complete division breakdown for the American League:
American League East:
New York Yankees
Boston Red Sox
Baltimore Orioles
Tampa Bay Rays
American League Central:
Detroit Tigers
Cleveland Indians
Chicago White Sox
Kansas City Royals
American League West:
Texas Rangers
Los Angeles Angels of Anaheim
Houston Astros
Oakland Athletics
American League North:
Toronto Blue Jays
Seattle Mariners
Montreal Expos
Minnesota Twins
The National League was a little more difficult when trying to move teams to a North Division. The New York Mets are the most northern team in the NL East but the whole rivalry and such with the Yankees I decided to keep them there and move the Philadelphia Phillies. I should have moved the Mets with the logic from the American League, I get that and agree with you, but there is a method to my madness. In the central things got pretty confusing as I transferred the new Cuban team that is yet to be named to the Central and moved the Milwaukee Brewers and Pittsburgh Pirates to the North. I really wanted to move the Cuban team to the National League East but I could not justify moving any of the Braves, Mets, Nationals, and the Marlins from the division so I decided to go as close as I could with the Central Division. The San Francisco Giants leave the NL West Division and move to the NL North Division since they are the northern most team in the NL West finishing off the realignment.
See below for the complete National League division breakdown:
National League East:
Atlanta Braves
New York Mets
Miami Marlins
Washington Nationals
National League Central:
Cincinnati Reds
Chicago Cubs
St. Louis Cardinals
Cuban Team - Still Unnamed
National League West:
Colorado Rockies
Los Angeles Dodgers
Arizona Diamondbacks
San Diego Padres
National League North:
San Francisco Giants
Milwaukee Brewers
Philadelphia Phillies
Pittsburgh Pirates
It's not perfect, it may not even work, but this is my detailed plan to expand two more teams into Major League Baseball. Love it? Hate it? Let me know in the comments section below: Thanks for reading.