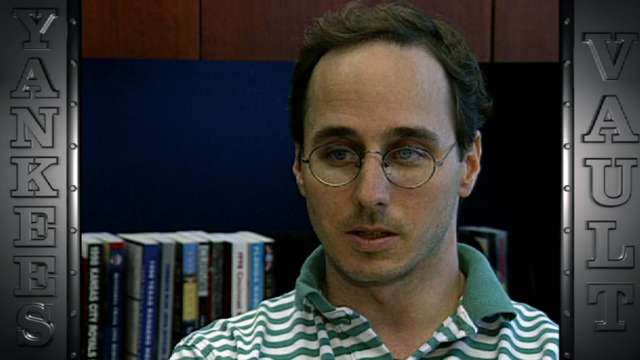 Here we are, we've almost made it to the first major milestone of the winter. The MLB GM Winter Meetings in Nashville, TN. This is where most of the activity usually goes down during the winter. This is where the trades are made and this is the week that most of the big-money free agents wait for before fielding or signing off on offers. David Price jumped the gun a bit and so did Zack Greinke but there are plenty of big names still left on the board for Brian Cashman and his brain trust to look at this week. Will Cashman bring in any talent either via free agency or via trade and does Cashman have a plan? Just in case he doesn't I made him a little check list to carry around with him this week in Nashville.
The starting rotation should be the priority this week, either sorting the starting five or improving on the starting five. The Yankees conceivably have seven options vying for just five starting rotation spots, you know the names, and lots of young pitching is said to be available including Shelby Miller, Danny Salazar and Carlos Carrasco to name a few. I can't see the Yankees making a free agent signing though, especially after the Ryan Zimmermann, Zack Greinke and David Price contracts.
Bullpen
The bullpen was an obvious strength in 2015 but it can be better in 2016 with another signing or two. The Yankees just don't know what they will get out of Chasen Shreve heading into next season, the first half version or the second half version, so adding another arm or two (Darren O'Day por favor) would be ideal for New York. Well that and holding onto Andrew Miller.
There is no such thing as a bad minor league deal. The cost is relatively small in terms of dollars, years and commitment. Rarely do you see a multi-year deal for a minor league player and many of the deals have splits in them now paying a certain salary, usually the league minimum, for minor league time while the player can achieve an entirely new salary if he reaches the Major Leagues. These veteran Triple-A signings rarely have any bearing on the season but they don't hurt to have, especially on an aging, veteran and injury prone team in recent seasons.
No Knee Jerk Reactions
Who cares what the Red Sox and Blue Jays are doing? The team is finally getting the contracts of CC Sabathia, Mark Teixeira, Alex Rodriguez and Carlos Beltran off the books. Don't add more of them we're going to regret later.