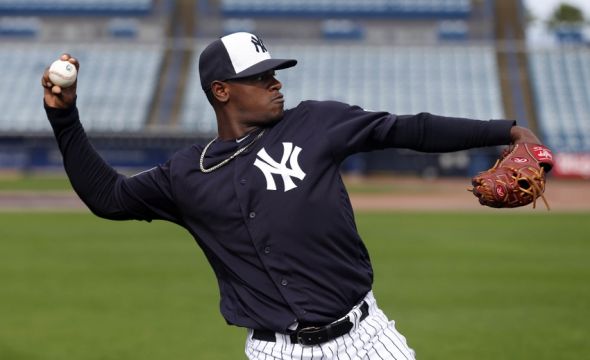 Major League Baseball is a game that is in transition. The "old-timers" are on the way out and the youth and aggression is taking over the league. We saw just this week a former top closer in Rafael Soriano retire at age 36 after toiling around the minor leagues for parts of two seasons looking for work and we've also seen the likes of Maicer Izturis and Chone Figgins, reasonably young guys who can still be useful, also announce their retirement. Why is this new trend occurring you may be asking yourself? Because MLB has a plan and they have stuck to their plan, the plan being to invest heavily in their youth and young prospects.
Major League Baseball released their financial data to the Associated Press this week and it showed that across the board the players received right at 50% of the net revenue in 2015 like they have every year since 2006. What the data also showed was that money spent on amateur players and minor league players rose a whopping 29% in 2015.
Overall MLB net revenues, or how much the league made after all the bills were paid and MLB Network dues were spent, rose from $7.16 billion in 2013 to $8.15 billion in 2015. In the big leagues the players received a nice $4.15 billion in total salary last season while amateurs and minor league players received $540 million, up from $420 million in 2013.
The influx of Cuban and other international free agents amounts for much of the spike in money spent on amateurs especially after the Boston Red Sox gave Yoan Moncada $31.5 million and three other Cuban-born players signed for $8 million or more each including Yoan Lopez, Roberto Baldoquinand and Pablo Fernandez.
Major League Baseball has a plan and that plan is to spend heavily on their youth and invest in the game's future. So far, so good.