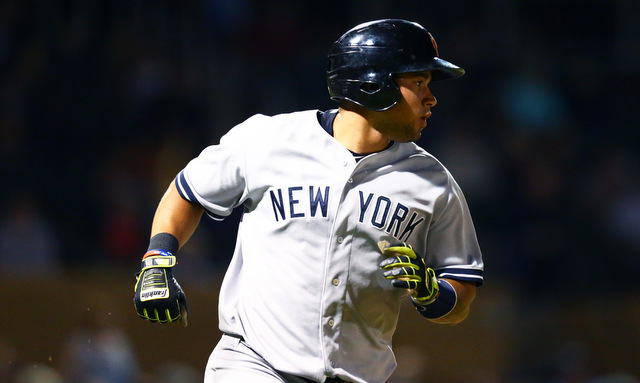 The forgone conclusion heading into spring training this season was that Gary Sanchez was going to be the Yankees backup catcher heading into the 2016 season.New York sold us all on a catchers competition with Carlos Corporan, Austin Romine and Sanchez but it was originally thought to be a competition in name only. Sanchez makes perfect sense for the 2016 team so why wouldn't he be the favorite? He's right-handed and can give both Brian McCann and Alex Rodriguez rest throughout the season and can add doubles and home run power rather than a defense only type like Corporan and Romine but what makes the most sense on paper doesn't always happen in real life.
Romine has shown some bat consistency this spring hitting three doubles in his first 18 at-bats while his defense and throwing game is much improved this spring. Meanwhile Corporan has what Sanchez and Romine don't have, true MLB experience. Corporan has 232 games under his belt with three teams in six seasons but he also owns just a .118 batting average in 17 at-bats this spring.
The Yankees may be more inclined to give Corporan the job if he earns it since he has a late-March opt-out date written into his minor league contract while Romine could be designated for assignment to make room on the 40 man roster. Romine is out of minor league options as Corporan is so either one or both will have to make the team or both will have to be passed through waivers and allowed the opportunity to play elsewhere and/or hit free agency.
it is worth mentioning that if Sanchez spends more than 35 days down in the minor leagues the Yankees could delay his free agency by a season and give either Romine or Corporan an extended look at the MLB level. Will the Yankees give the job to Sanchez straight out of camp or will they save a few dollars and delay his free agency by a season like a small market team does? Either way it looks like Sanchez is the catcher of the future so the end will always justify the means, at least in this situation.