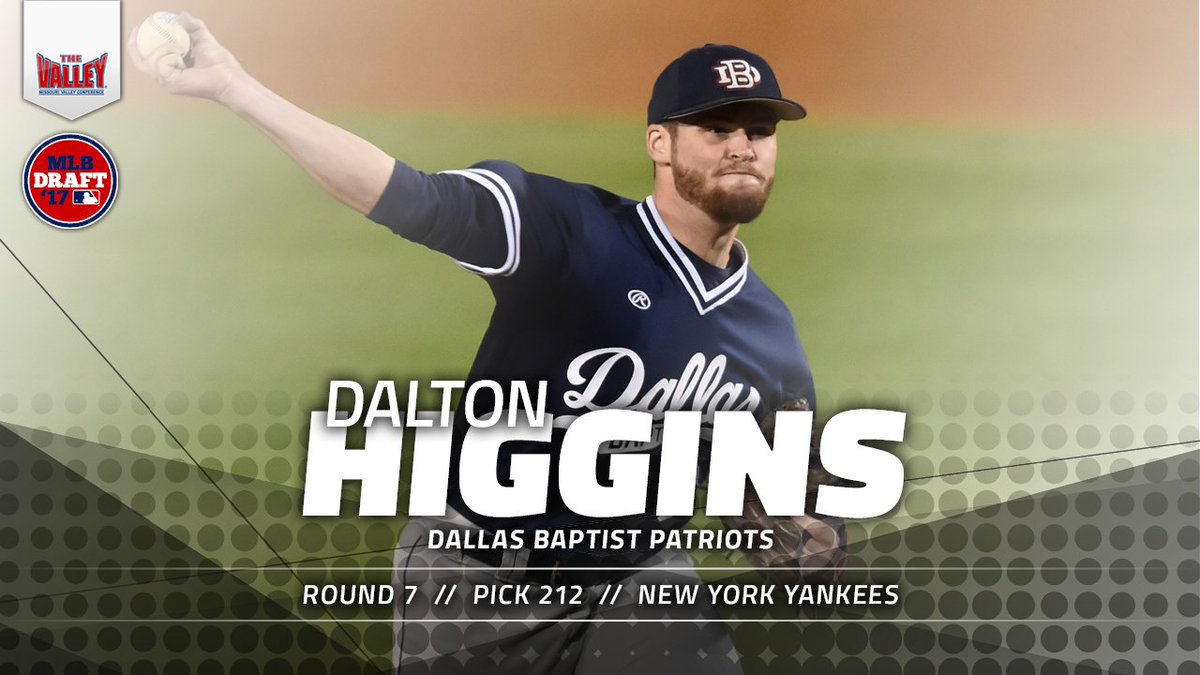 With their 7
th
round pick the New York Yankees took yet another pitcher and yet another "Dalton" as the Bronx Bombers selected right-handed pitcher Dalton Higgins out of Dallas Baptist University. If Dallas Baptist University sounds familiar it is because that was the school that the team took fellow right-hander Chance Adams out of just two seasons ago in the draft. Higgins, like Adams, was drafted as a relief pitcher but all signs already point to the righty being converted to a starter as well so we may as well meet him. This is Meet a Prospect: The Dalton Higgins Edition.
Higgins caught the eye of the Yankees with a devastating cutter that reaches upwards of 95 MPH. That's Mariano Rivera type velocity with the cutter, not that I am comparing the two pitches or pitchers… just the velocity.
As a junior Higgins posted a 7-1 record with a 3.15 ERA in 30 relief appearances including 40 strikeouts in 40 innings pitched. Higgins has baseball running through his veins as his father, Kight Higgins, was also drafted into professional baseball by the Toronto Blue Jays in the 19th round of the 1985 Draft.
I really love the comparisons already being made to Chance Adams for obvious reasons. I know many of those comparisons stem from them both attending the same school, both being relievers and both being converted to starting pitchers but if the Yankees can strike gold again with Higgins like they did with Adams and develop him in a similar fashion the rotation could be really, really good for a long, long time.
Welcome to the organization, unofficially of course, and also welcome to the family Dalton!