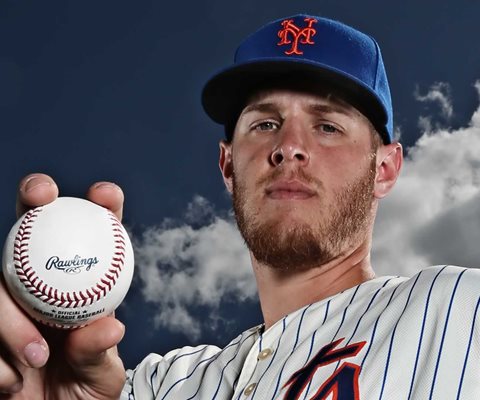 Just because the New York Yankees are unlikely to acquire either right-handed starter Jacob deGrom or Noah Syndergaard it doesn't mean that the Yankees and the New York Mets don't match up in a potential trade for pitching. Late in the week it was reported that the Yankees have been scouted and have some interest in another one of the Met's right-handed starters, Zack Wheeler.
According to Andy Martino of SNY the Mets are asking for a "couple prospects" in return for Wheeler including one that is a Top-10 prospect in the Yankees system. I don't have to list off the Yankees top 10 prospects to know that I don't feel comfortable trading one of our Top 10 prospects for what basically equates to the Mets 3rd, 4th, or 5th starter (for the record MLB.com has him listed as the Mets 3rd starter currently and had him ranked 4th before Jason Vargas went down with an injury).
Wheeler checks a lot of boxes for the Yankees, none bigger than his team control and affordability. Wheeler is only making $1.9 million this season and the right-hander comes with a year of team control in 2019 as well before hitting free agency before the 2020 season.
Wheeler has been pitching well as of late after seeing his ERA balloon to 5.40 through the month of April only to see it drop to 3.44 as it stands at the time of this writing. Wheeler has been durable and effective and would be cost effective for any potential team that acquires him. I wouldn't mind Wheeler in Pinstripes come August 1, 2018, but not at the price of a top 10 prospect though.
Stay tuned.