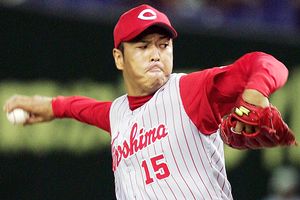 Boy, you're ugly when you're pitching.
Do yourself a favor and read
this article
by Alex Belth over at Bronx Banter. It's a great look into Hiroki Kuroda, and like me it should make you feel a lot better about "Hiro" being a Yankee. Hell, if things go well I could see myself wanting the team to bring him back in 2013.