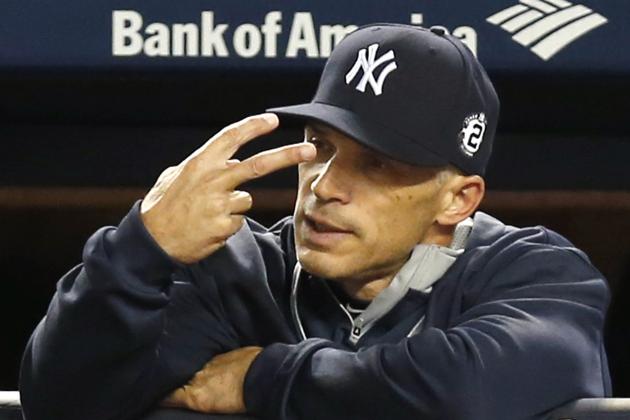 As we all learned this week manager Joe Girardi held a closed door meeting with his New York Yankees club and ultimately ripped the team. Rumors have come down that Girardi called out certain players for being overweight, which is a low blow, and not being hungry enough, which I agree with even though the two together are awfully ironic. Unfortunately I think this little team meeting may hurt the Yankees going forward as some players do not react well to being ripped into like that and degraded for their weight. Potential 2015 free agent signings like Chase Headley, Brandon McCarthy, Chris Capuano, Stephen Drew, and others were in on the meeting and know what was truly said behind closed doors.
Some players are overly sensitive and may not appreciate being a part of this team meeting. The disconnect between player and coach may grow as well for the players already under contract for 2015 and beyond like Martin Prado, Jacoby Ellsbury, and Mark Teixeira. With what I like to call the "Derek Jeter Effect" now gone could the Bronx be burning again in 2015?
I didn't even begin to mention what potential free agents could be thinking right now after reading these reports and you know agents will use this as an excuse to get a few extra million or a few extra years on their clients contracts. This meeting could end up being a disaster for the Yankees in the long term and Girardi's short term thought process obviously didn't see that. Sure the team won a few meaningless games at the end of the season but somehow the team may be worse in 2015, all because of one little closed door meeting.
Good work Joe.