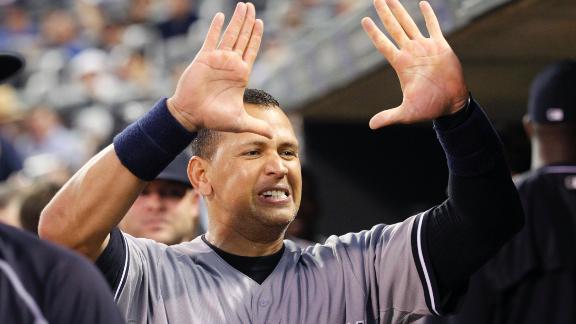 The New York Yankees have been red hot since the All-Star break as the team continues to put space between them and the rest of the American League East Division. New York has swept the Baltimore Orioles this week and also took two games out of three in exciting fashion against the Minnesota Twins with an off day thrown in for good measure, will that mean a rise in the rankings? Will the St. Louis Cardinals remain in the top spot or will the acquisition of Aramis Ramirez for the Pittsburgh Pirates be enough to dethrone their top competitors in their division and in these rankings? You'll have to keep reading to find out.
We start off this week's rankings the same way we start off every week's rankings, the top spot. The St. Louis Cardinals came in at the #1 position this week while the Philadelphia Phillies finished in the last spot, lonely #30. The New York Yankees were 8th for the third consecutive week last week and this week they were able to jump two more spots to their season high, the #6 spot.
To round out the rest of the American League East Division we have the Toronto Blue Jays finishing with the #13 spot while the Baltimore Orioles finished at the #14 spot. The Tampa Bay Rays finished with the #16 spot while the Boston Red Sox continue to bring up the rear in the division at the #25 spot.
The biggest rise of the week goes to the San Diego Padres who rose five spots to the #20 position while the biggest fall goes to the Boston Red Sox who also fell five spots to the #25 position. The Top Five teams in the rankings in order are the #1 St. Louis Cardinals, the Kansas City Royals, the Pittsburgh Pirates, the Los Angeles Dodgers and the Los Angeles Angels of Anaheim. The five worst teams according to the rankings are the #26 Cincinnati Reds, the #27 Miami Marlins, the #28 Colorado Rockies, the #29 Milwaukee Brewers and the #30 Philadelphia Phillies.
The July 31st trade deadline is looming and we may see some drastic changes in these rankings because of it. It may not be immediate, especially for those teams that look to acquire pitching before the deadline, but like most things this will work itself out in the end. These are exciting and fun times as a fan, especially if your team is rising in the rankings and buying at the trade deadline, and I can't wait to see how it all unfolds.