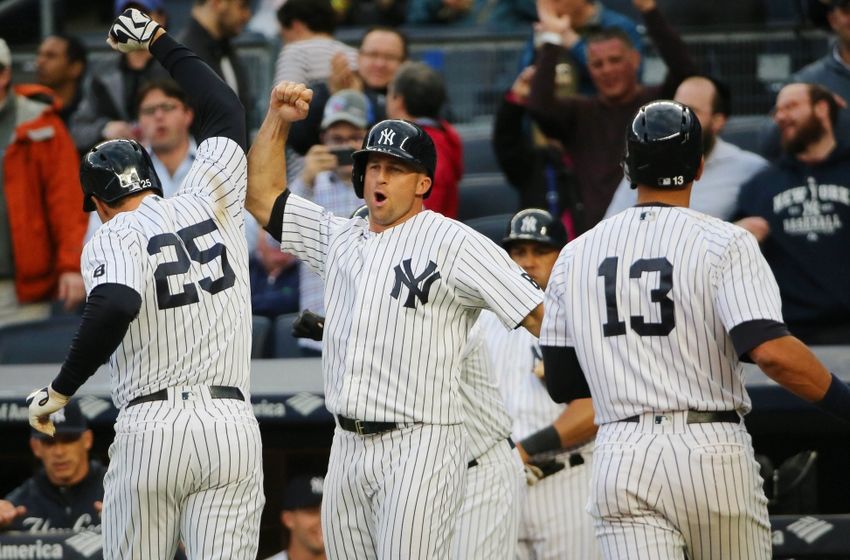 It sounds simple enough and it could be said for any of the 30 MLB teams around the league but it seems to be especially true for the New York Yankees. As the top of the order goes so does the rest of the New York Yankees offense. This was on full display this weekend in the Bronx against the Seattle Mariners and it has been especially true over the past two or three seasons, well since the Yankees signed Jacoby Ellsbury to be their leadoff hitter for $150+ million. If the top of the order is doing well and getting on base it seems to take the pressure off of the middle of the Yankees lineup and the runs seem to come in bunches but when the top of the order isn't doing so well, well we don't like to talk about that too much out loud.
Ellsbury lived up to expectations in the first year of his new Yankees contract and has fallen short ever since dropping his Yankees average to just .265 before the start of the 2016 season. Ellsbury is hovering around the Stephen Drew line already this season, yes I changed the name… no disrespect to Mr. Mendoza, and has been just as mediocre in the field as he's been at the plate. Ellsbury is not only not hitting but he's also failing to reach base at a respectable clip leaving many to wonder why he is still leading off rather than the next man that needs to step things up in order to get the Yankees offense going, Mr. Brett Gardner.
Gardner has always hovered around the .260 - .280 mark with good defense but a weird fascination with striking out. That's the Gardner we drafted and that's the Gardner we developed and handed a contract extension to. That hasn't changed thus far in 2016 and neither has his seemingly inability to get a good jump, judge a pitcher or steal a base consistently throughout a season. If Gardner can improve his on-base percentage and average a bit, marginally or at all he could unseat Ellsbury in the leadoff spot. If he doesn't though Mr. Alex Rodriguez will be coming up a lot this season in the first inning with nobody on and two outs.
Alex struggled out of the gate this season before responding in the final game of the Seattle Mariners series. Alex only responded after being moved down in the order as apparently he takes offense to hitting sixth in the Yankees lineup. A Rod went 0-21 after hitting his home run in Detroit and is creeping up on 41-years old. Does he have anything left or are the Yankees doomed to see another hitter rely on home runs only with a .220 average? If he hits the latter it's going to potentially be a long summer in the Bronx.