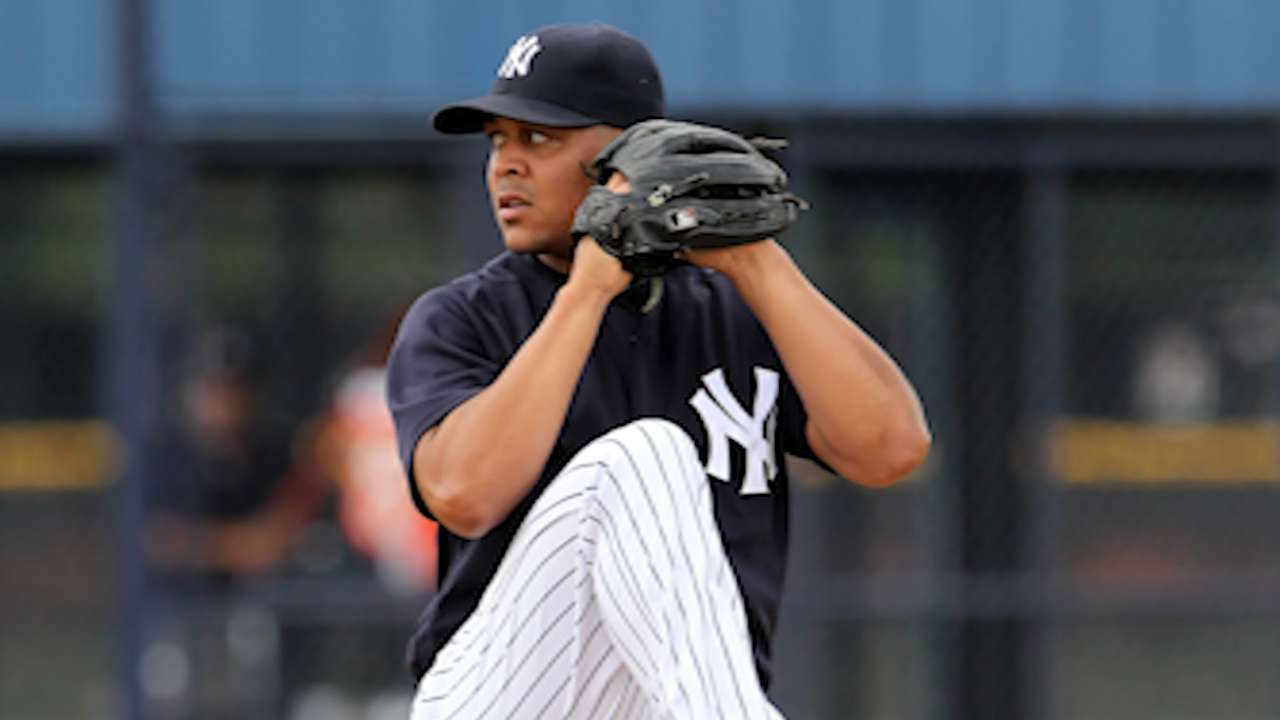 The New York Yankees youth movement is in full swing as the team boasts a number of MLB-ready or soon-to-be MLB-ready players in Triple-A. More on those Triple-A players later, for now we will focus on a Double-A player that may be ready to join said Triple-A players. His name is Justus Sheffield and he came to the Yankees last season from the Cleveland Indians alongside Clint Frazier in the Andrew Miller trade.
In his first nine starts of the 2017 season Sheffield has posted a 4-2 record with a 3.28 ERA. Sheffield has struck out 44 batters and walked just 18 in 49.1 innings. Sheffield has been especially strong lately giving up just one run combined in his last two starts earning him the Eastern League Pitcher of the Week Award for May 22 – May 29. All this at just 21-years old. Can this carry over to Triple-A and how soon can it? Yes, and very soon.
Sheffield boasts a mid-90's fastball that gets as high as 96 MPH, a slider that he throws around 85 MPH and a developing changeup that keeps batters off-balance at the plate. The Yankees have shown a willingness to be aggressive with their prospects lately, although they are still a bit cautious with their arms and the last two seasons for James Kaprielian will only make the team more cautious, so it is not out of the realm of possibilities to see Sheffield reach Scranton at some point this season if he continues to pitch well.
Scouts say Sheffield has all the makings of a middle-of-the-rotation type starter but warn that he has plenty of room to grow and develop into more. Sheffield has a simple delivery and great command which are two things that many coaches struggle to teach. All the makings of a great MLB starter are there he just has to put it all together first. Well that and reach Triple-A first which could be coming sooner than we all expect or think. Stay tuned.