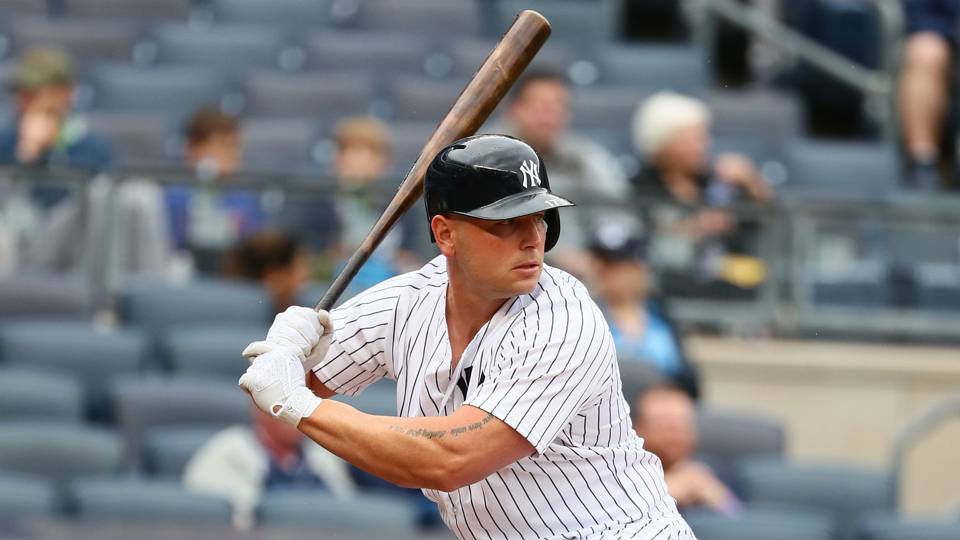 The New York Yankees designated hitter Matt Holliday has been out of the Yankees lineup since late June due to an illness that completed sapped the right-hander of his energy. In its wake were body aches and general fatigue and for what felt like the longest time neither the Yankees or Holliday had any idea what was going on. Finally Holliday and the team have some piece of mind at least knowing what is ailing Holliday, it is the Epstein-Barr virus. What is the Epstein-Barr Virus?
According to WebMD the Epstein-Barr Virus (EBV) is "Epstein-Barr is the virus that causes
mononucleosis
. You might know this disease better by its nickname, "mono." It's also called the "
kissing
disease" because of one way you can spread it to someone else. Even though Epstein-Barr virus (
EBV
) isn't a household name, you've probably been infected without knowing it. Lots of people carry the virus but don't get sick."
So basically it seems as if Matt Holliday has mono. The Yankees will have to monitor the way he feels as he will feel fatigue for possibly months after having the virus but the good news is that the virus is treatable. The virus is beatable. Holliday will be fine and that's great news for the Yankees because New York needs Holliday back now more than ever. At the time of Holliday being placed on the disabled list the right-handed DH was hitting .262 with 15 home runs, 47 RBI and had a .877 OPS in 68 games. Holliday was eligible to come off the disabled list yesterday and may join the team as soon as this weekend, although I would think the Yankees would be cautious and give him the All-Star break to rest and recover just to be sure.
Get well soon Matt and get your butt back on the field. We need you!