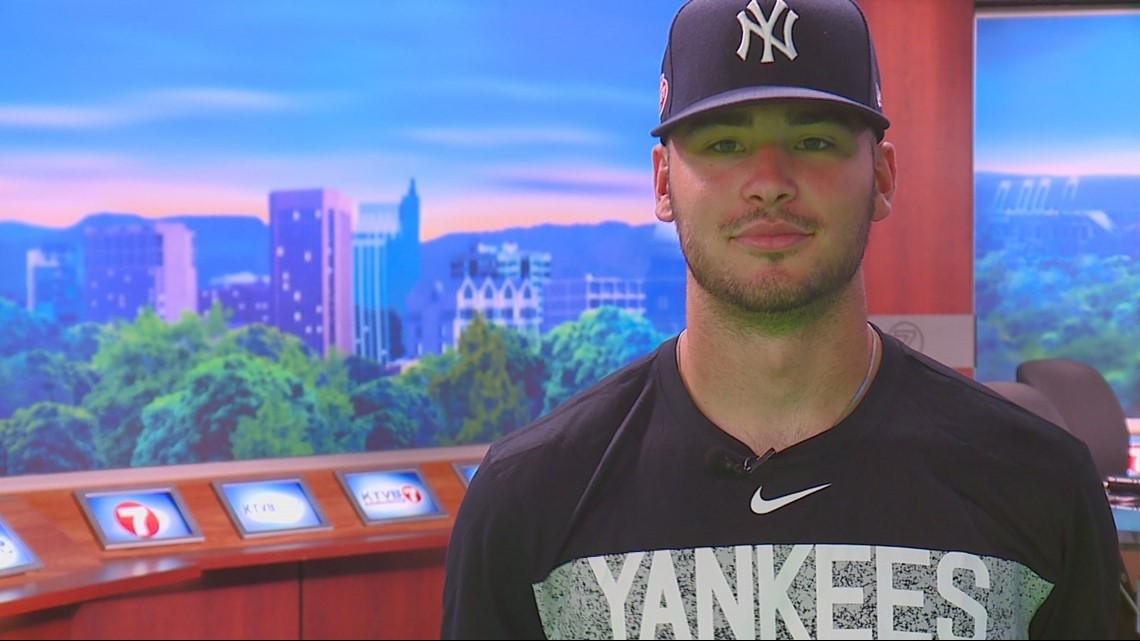 With their 18th round pick, 547th overall, in the 2018 MLB First Year Players Draft the New York Yankees selected Alex Guerrero, a catcher from Eagle High School in Idaho. Guerrero, in an interesting stat, did not have a stolen base during his entire High School baseball career, so let's meet the man who far from threatens starting pitching while on the base paths. This is Meet a Prospect: The Alex Guerrero Edition.
Alex stands 6'0" and weighs in at 185 lbs. batting from the left side but throwing from the right. I joked about his lack of stolen bases while in High School and mentioned that he did not threaten starting pitchers while on the bases, but he definitely threatened them as a senior at Eagles High School with his bat. Guerrero batted .413 with three home runs, 16 RBI and eight doubles which was good for a .532 OBP and .682 slugging percentage.
Here is what PerfectGame.org had to say about Guerrero prior to the Draft:
"GUERRERO IS SOLID BEHIND THE PLATE DEFENSIVELY BUT HIS BEST TOOL IS HIS STRONG LEFTHANDED BAT. HE HAS QUICK HANDS AND A SHORT AND DIRECT SWING AND HAS SHOWN THE ABILITY TO DRIVE THE BALL WITH CARRY TO ALL FIELDS. GUERRERO HIT .452-3-24 AS A JUNIOR AT EAGLE HIGH SCHOOL, AND AT WASHINGTON, WHERE HE IS SIGNED, HAVING AN OUTSTANDING TRIO OF CATCHERS IN THEIR 2018 SIGNING CLASS, IT HAS BEEN SPECULATED THAT GUERRERO MIGHT MOVE TO A CORNER POSITION TO GET HIS BAT IN THE LINEUP."
Guerrero has already signed with the club, thus foregoing his commitment to the University of Washington, so let's welcome him not only to the Yankees organization, but to the Yankees family as well. Guerrero unfortunately does not have a Twitter account that we know of, so we will have to send our congrats and well wishes the old-fashioned way I guess. Make us proud, Alex.
Oh, and it is also worth mentioning that in High School the newest Yankees catcher did post a 4.1 GPA and scored a 1360 on his SAT's. Between that and his decision to sign with the Yankees the guy seems to be a pretty smart guy.