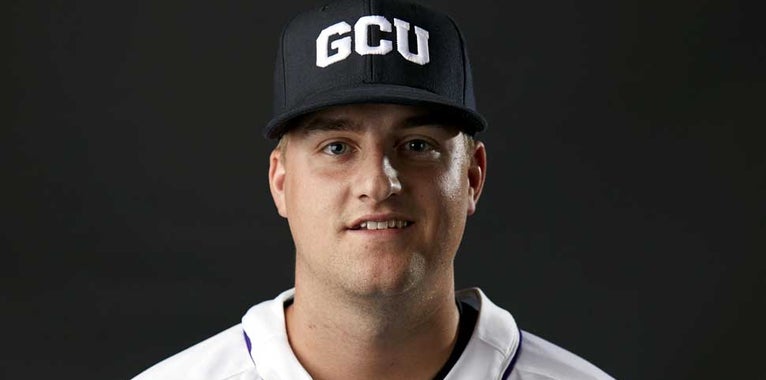 This is just getting silly with the experienced right-handed college pitchers being drafted by the New York Yankees in the 2018 MLB First Year Players Draft. With the Yankees ninth-round selection, 277th overall, the team took right-handed pitcher Mick Vorhof, a senior out of Grand Canyon University, so let's meet him. This is Meet a Prospect: The Mick Vorhof Edition.
Vorhof stands 6'1" and weighs in at 205 lbs. perfectly fitting the mold of what the organization has been drafting lately. Some opined that Vorhof was a slot saving pick since he is a senior and has very few options to fall back on if he decided not to sign with the Yankees, but after pitching solely as a reliever at GCU he could be a fast mover through the Yankees system. In 2018 Vorhof posted an 11.67 K/9 ratio while only giving up three walks in 38 innings of work the entire season. Vorhof is a fastball/curveball type pitcher that relies on amazing command and control.
Vorhof has been working under former Yankee and current GCU Head Coach Andy Stankiewicz which could have aided the team in their drafting of Vorhof. Would Vorhof want to start once inside the Yankees organization? Here is an exact quote from him before the Draft:
"I LOVE THE BULLPEN NOW," VORHOF SAID. "I DON'T SEE IT ANY OTHER WAY, REALLY. I STARTED MY WHOLE LIFE BUT, BEING IN THE BULLPEN NOW, I FOUND MY PLACE. I LIKE TO WORK QUICK. IT ALLOWS ME TO BE AT MY BEST WITH THE STUFF I HAVE. I LIKE THE PRESSURE. IT MAKES IT FUN."
Vorhof has already signed with the organization so welcome to the team, and also welcome to the family! Follow Mick on Twitter by following @MickVorhof.