The Seattle Mariners and the New York Yankees are back at it again tonight inside Safeco Field with the second of their three-game weekend set out on the West Coast. In the middle game of this series the Yankees will send Lance Lynn out to the mound looking to improve on his last four outings, while the Mariners will counter with Felix Hernandez. You know, it doesn't matter if the Mariners and the Yankees played a one-game playoff, they always seem to land on the days that Hernandez is set to pitch. Something fishy smells here, I'm just saying, but regardless let's get to it out here in Seattle.
Lynn has struggled over his last four starts for the Yankees posting an 0-2 record with a 9.16 ERA during that span, ouch. In his last start Lynn allowed six runs on nine hits in just 3.2 innings pitched against the Tigers in a loss, another ouch.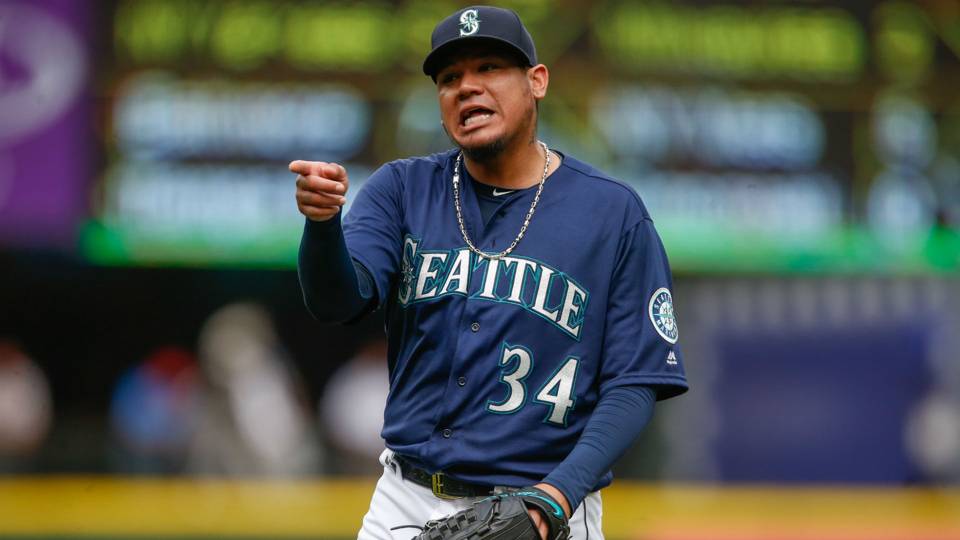 Hernandez was once thought of as a Yankees-killer, which could explain why he is staying in the rotation for tonight's start against New York. Throughout his career Hernandez has posted a 10-7 record against the Yankees with a 3.00 ERA in 22 career starts.
The game will be played at 9:10 pm ET inside Safeco Field in Seattle and can be seen on the YES Network. You can also follow along with the game on MLB TV, with the MLB At-Bat app, and by tuning into the Yankees radio broadcast on WFAN with John Sterling and Suzyn Waldman.
Enjoy the game, here's to hoping that King Felix pitches more like the King's jester tonight… and go Yankees!!