It is probably a good thing that I married an accountant, otherwise these posts would be pretty damn hard to keep up with. I admit it, math was never my favorite or my strongest subject, my only B's ever in High School were in math, but something just seems to click for me when it comes to tracking the Yankees payroll. I can't explain it, but it has always interested me, which is weird for a fan who grew up in the George Steinbrenner era of completely disregarding the payroll altogether. All salaries and information here are for informational purposes only, and all credit goes to Baseball Reference, MLB Trade Rumors and Spotrac. Big shout out to those guys and girls over there, thank you! I will try to keep this updated as much as I can throughout the offseason, but no promises.
2020 Guaranteed Contracts
As you can see, the New York Yankees have a huge chunk of money already ties up to these 10 key players going forward. If the Yankees are serious about making a run at a free agent starting pitcher like Gerrit Cole or Stephen Strasburg, or even a Zack Wheeler, some of this salary is going to have to come off the books. Stanton has a no-trade clause and has shown zero indication that he wants to play anywhere else, sorry to some of the "fans" out there that want him traded, while New York is stuck with Ellsbury for at least one more season leaving very few options as far as trades go. The only name that pops out to me is a name I have already mentioned trading lately, Happ. New York may have to eat some of that salary to move him for lower level prospects, but the ends may justify the means if they can turn his saved $10 - $12 million into the ace that the team so desperately needs. It is also worth mentioning that New York is very likely to recoup most of the money owed to Hicks and probably all of the money owed to Ellsbury through insurance in 2020, but they will not factor that into their decision making or payroll spending if history is any indicator of the future.
Running Tally: $153,000,000
MLB Trade Rumors Arbitration Predictions
We as a fan base have been talking about this forever and the New York Yankees will get their first real dose of it here in 2020. The thing about building a young core of players it that eventually those players are all going to want to get paid. Now, the Yankees have worked out extensions with Severino and Hicks last offseason and could do the same with a few key names on the list above this offseason, but until that happens, we can only watch and wait. The Yankees won't announce the real arbitration numbers for a couple months now, so for now we can only go by what MLB Trade Rumors predicts. MLB Trade Rumors has a great track record of getting pretty damn close on the vast majority of their predictions, so I take these numbers as a great indicator of what we will actually see later on in the offseason.
Running Tally: $189,800,000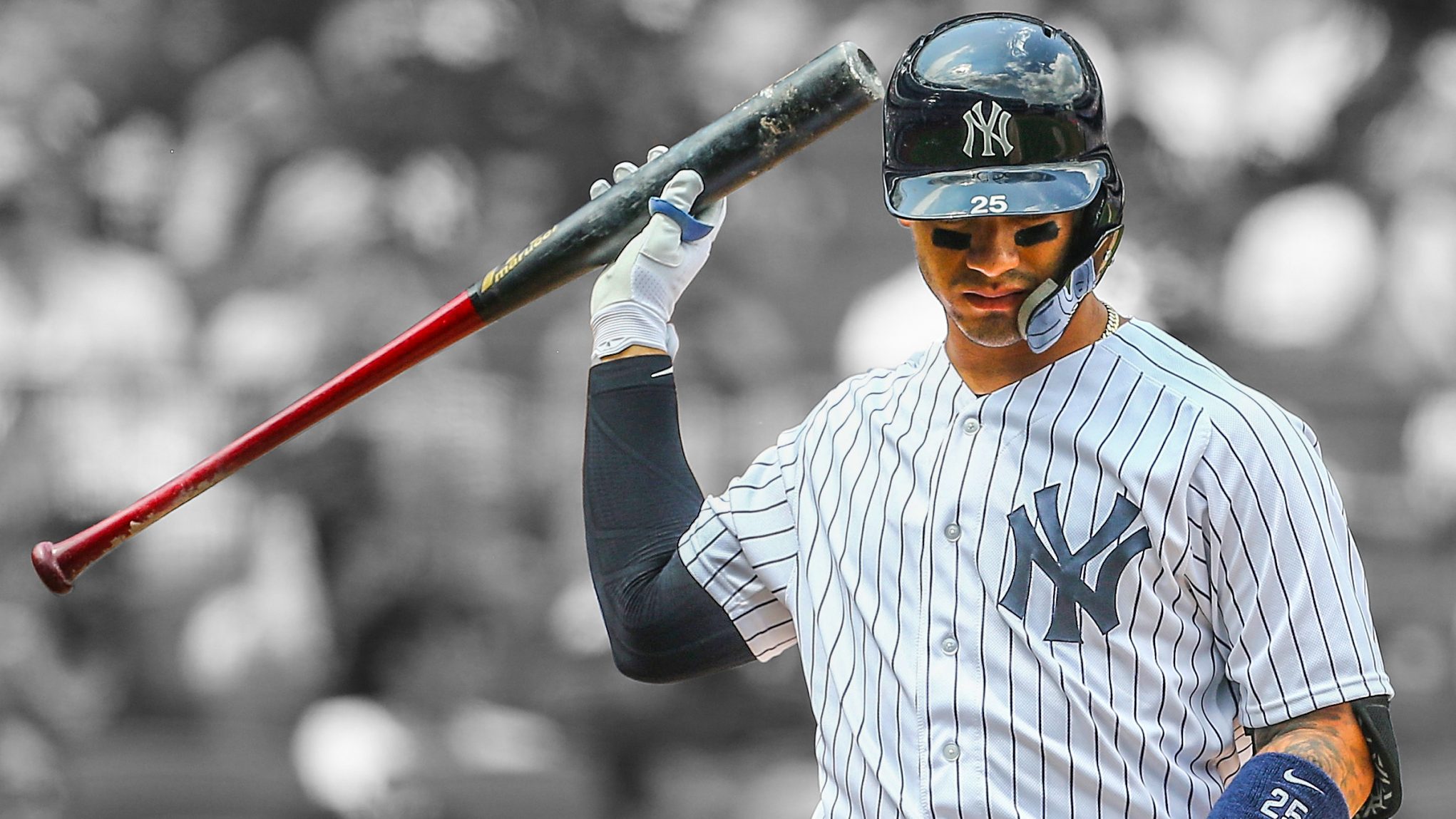 2020 League Minimum Salaries ($555K?)
This one was a bit harder to calculate only because, as of the time of this writing anyway, we do not have concrete numbers on the league's minimum salary for the 2020 season. For now, I have used the 2019 league minimum salary of $555,000, but except this number to go up. When it does, we will update our sheet and our post accordingly. For not, the verbiage in the collective bargaining agreement had the 2019 salary at $555,000 with "cost of living increases" for the 2020 and 2021 seasons. Those are yet to be determined, so stay tuned for those.
By my unofficial count, the Yankees 40-man roster currently sits at 37… so three more salaries, even at league minimum, will be added to this list.
Running Tally: $198,675,000
2020 Deferred Salaries
Alex Rodriguez - $5,000,000
Why in the world are the Yankees STILL paying Alex Rodriguez $5 million a season? I just don't have the answer to that. I mean, I do. That is what they agreed to do in order to make him go away, but it just seems foolish to still be paying the guy who hasn't been on the field for the team in a number of seasons. Oh well, any excuse to put a picture of Jennifer Lopez on the site is a good thing in my opinion.
Running Tally: $203,675,000
2020 Competitive Balance Tax Totals
Competitive Balance Tax Threshold: $208,000,000
Yankees 2020 Total AAV/Payroll: 203,675,000
Estimated Player Benefits: $15,000,000
Estimated Minor League Contracts: $2,500,000
Current Projected Payroll: $221,175,000
Competitive Balance Tax Space:
-$13,175,000
The New York Yankees are already an estimated $13.175 million over the luxury tax threshold before they even really open their doors to the offseason. The Yankees are $13.175 million over the luxury tax before they potentially bring back Brett Gardner to man center field while Aaron Hicks is out and they are $13.175 million over the cap before they potentially bring back some of their own like Didi Gregorius, Austin Romine or Dellin Betances. The Yankees are well above the cap before they even entertain the idea of inviting one of the top starting pitchers to the Bronx to tour the Stadium and all its glory. The Yankees are well above the cap before the GM Meetings or the Winter Meetings. If you are a fan of this team and you are expecting the Yankees to be major players in the offseason, you may want to temper your expectations. New York may make a move or a splash, they have a long way to go before hitting the highest tax bracket and penalty outlined by the CBA, but to the fans that are thinking that the Yankees may get both Cole and Strasburg, or one of them and third baseman Anthony Rendon… think again.