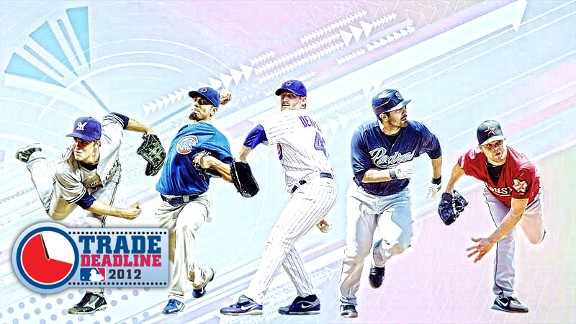 Word came out today that the Yankees have called the Twins to check on Denard Span. Everything that we are hearing says that Span will cost a ton, especially to the Yankees, because of his age and his speed. Should the Yankees be interested in trading for him now that Brett Gardner is done for the season? Also, would he fit in the 2014 plan? Let's find out...
Span is a centerfielder by trade who has great range and defense because of his speed. He will not hit for a .300 average and he will not hit more then 5-6 home runs a season but will be a menace on the base paths and in the field. Sounds a lot like Brett Gardner huh? Denard Span would absolutely fit in with the 2014 plan with salaries that look like this:
12
:$3M,
13
:$4.75M,
14
:$6.5M,
15
:$9M club option ($0.5M buyout)
Denard has an AAV of $4.16 million and has three years of team control AFTER this season. Denard is a contact hitter, which is always nice, but has a career high of 8 home runs in one season. That is fine if it is just Gardner or just Span out there but both would be brutal for a lineup built for home runs and not built for manufacturing runs. His last two seasons though he has averaged nearly a 30.0 + UZR though which is encouraging.
I am kind of in the middle for this one. I would like to have him THIS season but I do not see him being a long term fit. An outfield with both Gardner and Span past this year would generate almost zero power and we would essentially have three lead off type hitters in one lineup. Add on top of that what it would most likely cost to get Span and I think I would have to pass unfortunately.