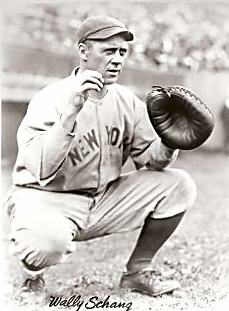 In 1916 a record low TWENTY SIX fans were in attendance to watch the Yankees and the A's go at it in the rain. The A's Wally Schang became the first player in Major League history to hit a home run from both sides of the plate which was not done again until 1940.
Babe Ruth hit his 300th home run of his career in the night cap of a double header with the Boston Red Sox, his former team. Not really a huge milestone by these days but it was back then and any excuse to use Babe Ruth will be utilized here on TGP.
In 2007 Alex Rodriguez hit his 50th and 51st home run of the season becoming the fourth Yankee in their history to hit 50 home runs in a season joining Babe Ruth, Roger Maris, and Mickey Mantle. He also passed Mike Schmidt and Adrian Beltre for the most home runs in a season by a third basemen.