One year removed from a World Series ring the Yankees and Brian Cashman were at it again trying to bring home another ring. Let's look at what Brian Cashman was ale to pull off in the search for a ring.
7-30-10
Yankees get Austin Kearns
Red gets Zach McAllister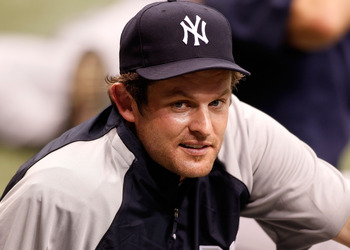 This trade really excited me because it reminded me of last year's Eric Hinske and Jerry Hairston trades. Austin Kearns was less then stellar, hell we won't sugar coat it he sucked, in New York but Z Mac never had a future in New York. He was pretty decent in 22 starts for Cleveland last season so the trade looks bad but if he did not go in this trade he was destined to go in another. This is more of an oh well kind of trade.
7-31-10
Yankees get Lance Berkman
Astros get Jimmy Paredes and Mark Melancon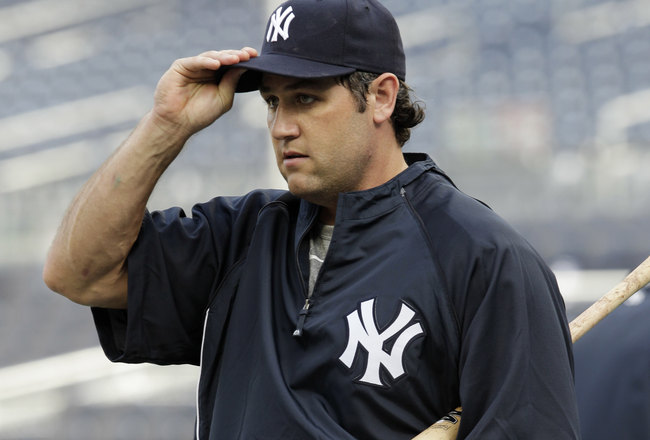 was really upset to lose Mark Melancon because he was deemed the Yankees future closer and was never given a fair shot. He pitched poorly but if Mariano Rivera was used as sparingly as Mark was I bet even he would have a little rust on him. Fat Elvis was decent for the Yankees but I truly think we lost this trade, even if relievers are dime a dozen.
7-31-10
Yankees get Kerry Wood
Indians get Andrew Shive and Matt Cusik
The Yankees got Kid K from Cleveland and he was absolutely stellar for the Yankees as they gave up absolutely nothing for the guy. Wood had a 0.69 ERA in the second half for the Yankees and Shive and Cusik have done nothing so this is a great trade.