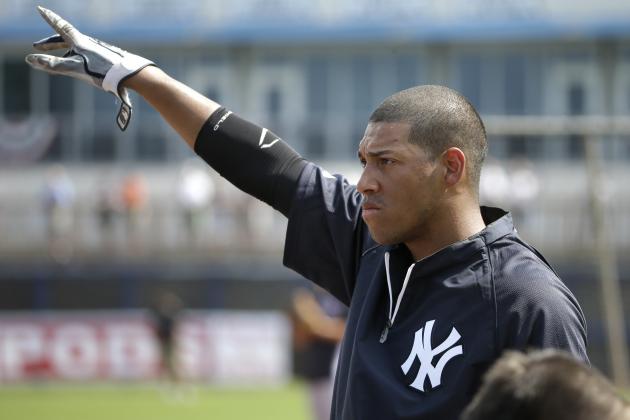 The New York Yankees played two games with the Pittsburgh Pirates yesterday and are enjoying a much needed day off before taking on the Chicago Cubs tomorrow. The Yankees have now played 43 games so here is a look at the leaders in the major categories.
Games Played:
Three Yankees have played in 41 games, Jacoby Ellsbury, Alfonso Soriano, and Brett Gardner.
At Bats:
Alfonso Soriano leads the team with 153 at bats.
Runs Scored:
Brett Gardner has scored 26 times.
Hits:
Brett Gardner leads the way with 44 hits
Doubles:
Jacoby Ellsbury leads the team with 12 doubles
Home Runs:
I have received nine Teix messages from Mark Teixeira this season.
RBI's:
Yangervis Solarte leads the team with 24 RBI's.
AVG:
Yangervis Solarte leads the way for the Yankees regulars with a .313 average. No one is going to beat Chase Whitley's 1.000 average though, just a gut feeling.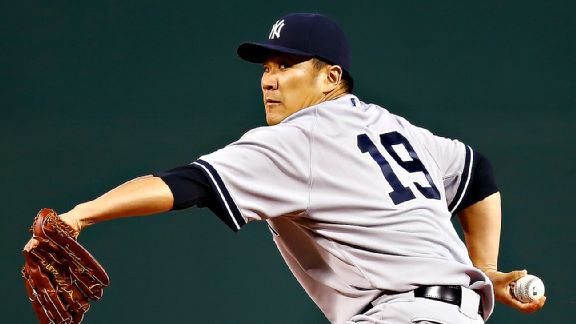 Wins:
Masahiro Tanaka is 6-0 and leads the staff in victories.
Losses:
CC Sabathia, the ace of the staff, leads the way with four losses.
ERA:
Alfredo Aceves is someone I really went hard for the Yankees to bring up and has made me look bad with the worst Yankees ERA of any regular with a 6.35. The best ERA goes to Adam Warren with his 1.44 ERA.
K's:
Masahrio Tanaka has a staggering 66 K's to start his major league career