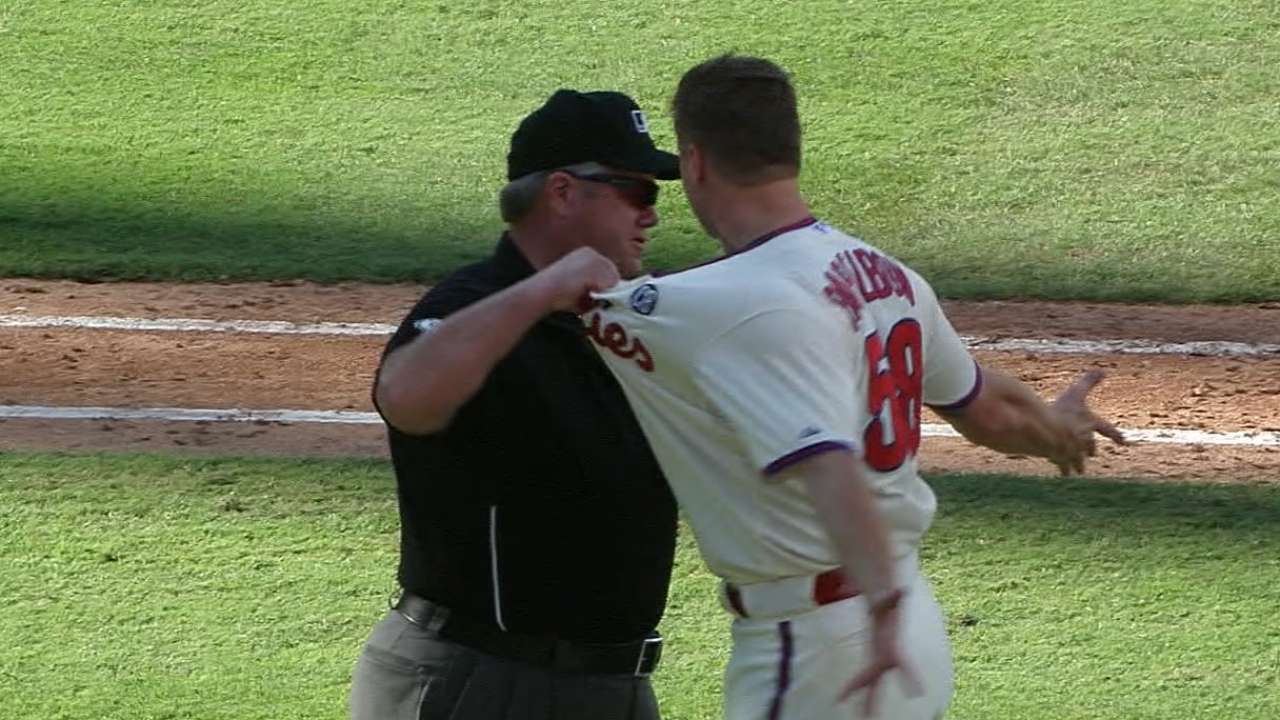 Major League Baseball announced yesterday that a new committee was formed to look at way to speed up the game starting in 2015 and beyond. First and foremost I think the days of four or five hour Yankees and Red Sox games are over and the need is just not there anymore, not at this large of a capacity anyway. I don't have the stats in front of me but if I had to guess I would say that games are much shorter on average these days than they were in the early to late 2000's. Anyway, I digress, there is only one way to speed up the game and that is to hit the players and the umpires in the wallet.
There are already rules in place for the batters and the pitcher to speed the game up, the problem is that none of them are enforced. There is something around a 15 second time limit for your walk up music and to be in the batters box ready to go after the last recorded out that is never enforced. There is a time limit between pitches for both the batter and the pitcher that is never enforced.
If you're going to have rules then you must enforce them. Instead of setting up a committee to make new rules that aren't going to be enforced or followed either why not just stick with what you have? This sounds like it's going to be a debacle much like the home plate collision rule that has somehow become objective and inconsistent in its enforcement.
Don't fix what isn't broken and don't throw crap against the wall hoping it will stick.