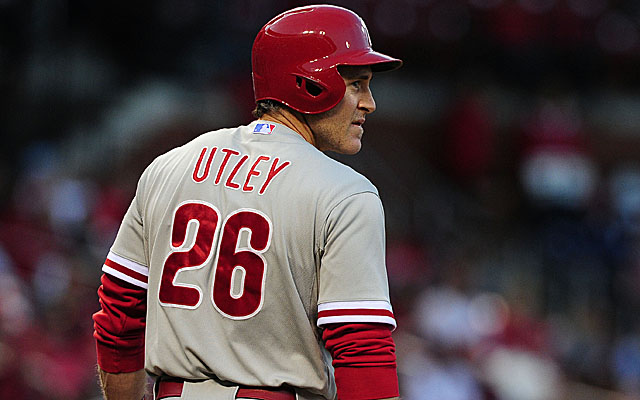 Every team right around this time now has a large enough sample size to start evaluating what their team has, what their weaknesses are and what they potentially need at the trading deadline. It is just as important for a team that's in first place to solidify their team and upgrade wherever possible as it is for that team that is two or three games out of the second Wild Card position. In recent years we have seen second Wild Card teams reach the World Series while first place teams have fallen in the Division Series and vice versa making the MLB playoff system a total crap shoot and as exciting as ever. You have to wonder what phone calls Brian Cashman has already made this season and what discussions are going on behind closed doors in the Yankees front office. You have to think though that teams like the Milwaukee Brewers and Philadelphia Phillies are talked about more so than other teams at this point in the offseason begging the question, are the Yankees and Phillies potentially trade partners this July?
The big ticket items the Phillies will presumably sell this summer are Cole Hamels and Jonathan Papelbon while the team will desperately try and rid themselves of the Ryan Howard and potentially Chase Utley contracts. The ace, the closer, the former slugger who could shine in a platoon position in the American League and the second baseman who still has it at an offensively anemic position. While the Yankees have potentially two aces, when healthy, in Masahiro Tanaka and Michael Pineda one can never have too much pitching unless it's in the bullpen where the Yankees have two closers as well in Andrew Miller and Dellin Betances. While Hamels seems like a longshot for New York, although he fills a potential need, there is almost no chance that Papelbon will don Pinstripes, and we thank the baseball God's and Mr. Cashman for that.
Howard could potentially fill the spot currently being wasted occupied by Garrett Jones but the Phillies would have to pay an absolute ton of his remaining salary to make a deal even feasible. The deal that could potentially intrigue the Yankees though is the Utley deal as New York continues to ignore the steps forward from Robert Refsnyder while continually throwing Stephen Drew out there six days a week. The problem is Utley is htting just .123 and has a no trade clause with three vesting years left on his contract that would guarantee him at least $15 million per season if he reaches 500 plate appearances. So you have a maybe on Hamels, a no on Papelbon, an "I hope not" on Howard and a "oh hell no" on Utley so it looks like New York and Philadelphia are not likely to match up for a trade this season if Brian Cashman plays his cards right.