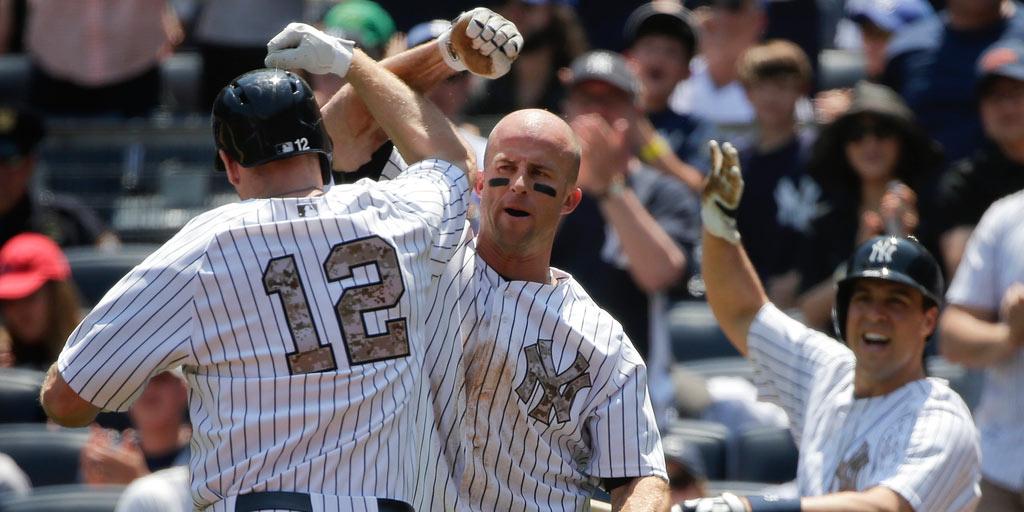 Wednesday morning means it's that time of the week again where we bring you the weekly power rankings from USA Today.com. After the Yankees slipped in last week's polls they slipped once again this week after losing nine games out of their last ten to end the week. While we know the Yankees won't top their season high #6 ranking and will likely fall below their #7 ranking they were at last week just how low will the Yankees go? Keep reading.
While the Yankees weren't the biggest fallers, the Cincinnati Reds were falling nine spots to #25, they were close falling seven spots all the way down to the #14 position. Then rest of the American League East division can be rounded up with the Tampa Bay Rays coming in at #10, the Boston Red Sox sitting at #16, The Baltimore Orioles at #17 and the Toronto Blue Jays bringing up the rear at #24. The biggest riser this week was the Atlanta Braves who climbed seven spots all the way to the #15 spot one position after the New York Yankees.
The Top Five rankings in order have a new team at the top in the Kansas City Royals followed by, in order, the St. Louis Cardinals, the Houston Astros, the Washington Nationals and the Los Angeles Dodgers. The five worst rankings on the list, again in order, belong to the Philadelphia Phillies, the Miami Marlins, the Colorado Rockies, the Milwaukee Brewers and the Oakland Athletics.
These rankings go to show you just how weak the American League East is in 2015, it's anybodies division right now and nobody seems to want it. The small sample size is over and we're over 1/5th through with this season so these rankings are starting to mean more and more with each week's set. Check in every week to see where the Yankees and the rest of the league stack up here on the blog and on USA Today.