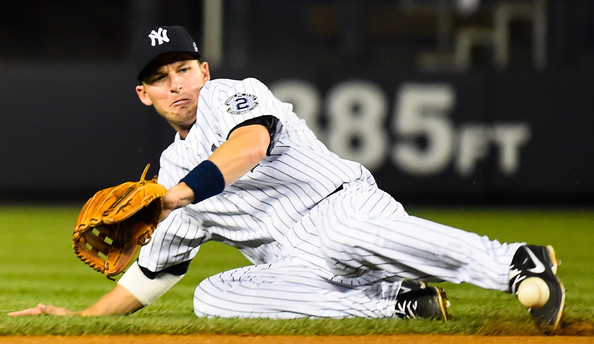 I thought we would have a little fun this morning and play a little fact or fiction regarding the 2016 Yankees and their pending free agents. In this post we will focus on the players currently wearing pinstripes and discuss whether they will be returning for the 2016 season on a new contract. This is all for fun and obviously a lot can happen between now and then so let's please remember this post was made in a bubble and inside a perfect world on paper. Enjoy and leave your opinions in the comments sections below.
Stephen Drew – Fiction
I think Drew needs to go away and go away now. Drew has been a defensive upgrade over Robert Refsnyder but has somehow managed to downgrade the team offensively. While Drew may be the best option at shortstop to backup Didi Gregorius currently on the roster I can see the Yankees upgrading the lineup and the bench significantly by letting him go.
Chris Young – Fiction
Young has been more than what the Yankees could have asked for or hoped for but the problem for Young has been the emergence of Aaron Judge. Young also doesn't help out his own cause when hitting against right-handed pitching but even if he did you can't stop a Trane, and you can't stop a Judge either.
Chris Capuano – Fiction
Lord, please no. We got the best we could have hoped for out of Capuano now he can leave. There is no such thing as a bad minor league deal but there is such a thing as holding onto a player too long. Please send Capuano back to Boston. Or Colorado. Or Triple-A. That is all.
Looks like it's going to be another relatively quiet winter for the Yankees in the free agent market but hey, there is always the trade market.