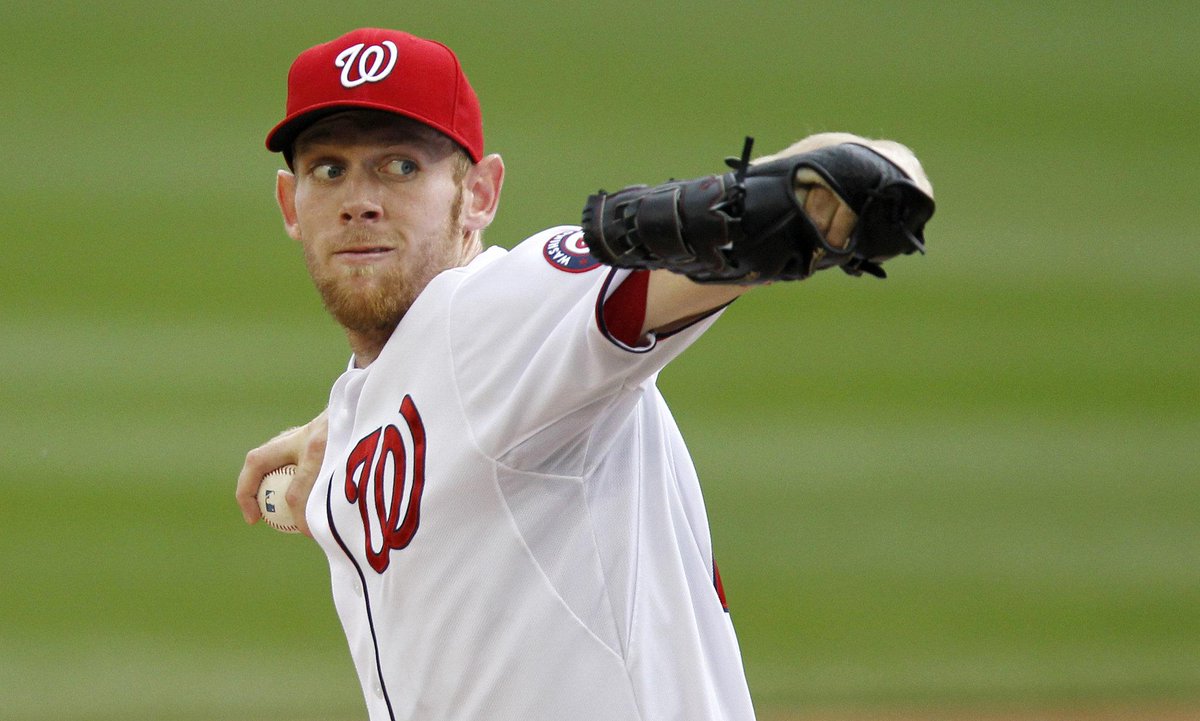 Stephen Strasburg of the Washington Nationals had surgery to remove a non-cancerous growth from his back this week. Scott Boras, the agent of the Nationals right-hander, told reporters at the general manager's meetings that the growth bothered Strasburg while he pitched leaving many to wonder if that could account for some of his struggles and bouts with ineffectiveness, at least in 2015. The surgery is said to have gone well and Strasburg is "fine now" according to his agent but what does this mean to the Yankees? It means if the deal we talked about yesterday, Andrew Miller for Strasburg straight up, ever came to fruition the Yankees may be receiving more in return for their closer than the stat sheet said for this season.
Strasburg posted an 11-7 record in 2015 with a career-high 3.46 ERA. That sounds bad on paper but when you look at the Yankees starters ERA's you have Masahiro Tanaka's at 3.51, Michael Pineda's at 4.37, Nathan Eovaldi's at 4.20, CC Sabathia's at 4.73 and Ivan Nova's at 5.07. Sure you have Luis Severino's 2.89 to counteract that high ERA but Strasburg's ERA, even at 3.46, would still look good in the Yankees rotation. That's before you counter in his WHIP, FIP, ERA+ and all the other metrics we commonly use to judge a pitcher by these days.
Strasburg is set to enter his age 27 season in 2016 and will be pitching in what is commonly referred to as a contract year. Strasburg will be a free agent after the 2016 season ends, what uniform he wears when that season comes to a close remains to be seen. If you believe Boras and Strasburg that the growth bothered him while he pitched then New York may be able to buy low on him, and yes selling a 30-year old closer for a 27-year old former first overall pick and potential ace is buying low on him, and may be able to make sure he's wearing pinstripes when that season ends and when many more seasons end in the future. If you don't believe them, and it's pretty hard to take Boras at face value, then you may be inclined to pass.
You decide. Leave it below in the comments section of the site.