The big boys are starting to come off the free agency board from the starting pitching department and most of the huge checks have been handed out. The Boston Red Sox have already given David Price the largest contract for a pitcher in Major League Baseball history and the Arizona Diamondbacks gave the two largest contracts in the history of their franchise to Zack Greinke, who also has the highest average annual value in MLB history, and Johnny Cueto but that doesn't mean all the big names are gone. For every Jeff Samardzija taken off the board there are two or three guys left to replace him, do any of them intrigue the Yankees?
By my unofficial count at least 10 teams are still looking for top of the rotation type starters and want to contend in 2016. That list includes the Los Angeles Dodgers, the Miami Marlins, the St. Louis Cardinals, the Baltimore Orioles, the Boston Red Sox (as scary as that is for Yankees fans to hear), the Detroit Tigers, the Los Angeles Angels of Anaheim, the Seattle Mariners and New York Yankees. There are probably another ten or so teams that are still looking for another starter to fill out their rotation before spring training while teams like the Atlanta Braves, Cincinnati Reds and Milwaukee Brewers to name a few will let their prospects battle it out in spring training competitions. That's a whole lot of competition for New York who are said to be in the market for another starter, the good news for Brian Cashman is there are still plenty to choose from.
It was almost a foregone conclusion that the Yankees would acquire Mike Leake at the trading deadline last season. That didn't happen and he ended up going to the San Francisco Giants where he pitched well despite an injury. Since Leake was traded he will not be linked to draft pick compensation and he's still on the right side of 30-years old. Leake is not your ace and is not likely going to lead your team to the World Series but if you need a durable guy that can keep an offense like the Yankees in every single game and give you 200 innings over the course of a season, Leake is your man.
The same can be said for the free agent market, the Yankees and former Baltimore Orioles starter Wei-Yin Chen. Many linked the Yankees to Chen and expected them to sign the lefty away from their AL East rivals but New York seems willing to hold onto what they have in order to keep their (currently) 20th overall draft pick in the 2016 draft. Chen was the ace of the Orioles and according to reports he wants to be paid like an ace both in terms of years and dollars but he wouldn't be the ace in New York. At best, at very best mind you, he is a #2 starter with the Yankees. No thank you, not for five or six years and not for $100 million plus a draft pick.
Scott Kazmir is the left-handed starter that the Yankees have been coveting the past couple of seasons. The starting rotation has become very right-handed heavy, especially when (not if) CC Sabathia is injured, and Kazmir could be the perfect complement in the rotation. Kazmir would not require draft pick compensation and would likely lead the second-tier of available starting pitching. He's been durable with the Houston Astros and Oakland Athletics but I wonder if pitching in traditionally pitcher-friendly ballparks may have been inflating his stats just a tad. I worry about him inside Yankee Stadium, but he may be a risk worth taking if the Yankees are willing to open up their purse strings just a bit.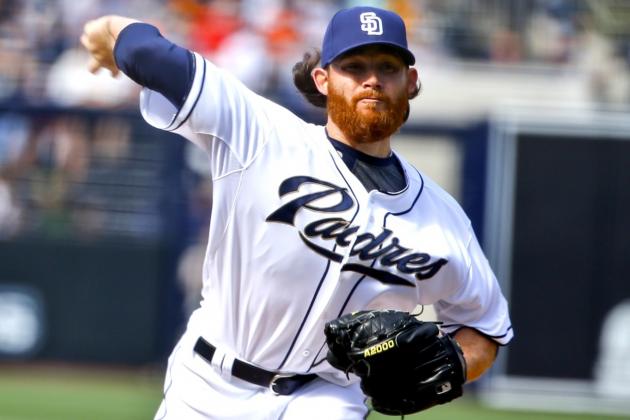 Ian Kennedy, the former Yankees farm hand turned 20-game winner with the Arizona Diamondbacks. Kennedy has not been able to replicate his 20-win success with either the DBacks or the San Diego Padres but he has been durable and has given his team consistent innings over the years at the top of every rotation. Kennedy is not an ace though, not lately and definitely not in New York, but he would be intriguing back in the Bronx. Kennedy was thought of as the 3rd best starter in the group with Joba Chamberlain and Phil Hughes and may have turned out to be the best of the three, it may be time for Brian Cashman to right a wrong here.
Cliff Lee has been cleared to pitch in 2016 and his elbow has finally been donned as healthy. Brian Cashman and the Yankees have coveted Lee for quite some time now and almost acquired him multiple times during his career either in free agency or via the trade market. There were hiccups along the way, Lee worried about him and his wife in the New York environment and Cashman didn't want to part with certain prospects in another trade but Lee is a free agent once again. The Yankees have a tendency of getting their man a few years too late, see Carlos Beltran, and lightning may strike twice with Lee.
Mark Buehrle is likely going to retire but until he does he remains an option with all teams. How ironic would it be for Buehrle to join the team that has kept him up at night for his entire career? Ironic, yes, but likely? No.
I'm going to be frank and honest here, I never saw the fascination for some with Yovani Gallardo. He's consistent but he's never great. He's durable but overall has been unreliable. Despite it all he received a qualifying offer from the Texas Rangers this season. The fact that he is linked to a draft pick is an automatic "no" for me. I'll happily give up the pick for an ace, Gallardo just isn't an ace to me.