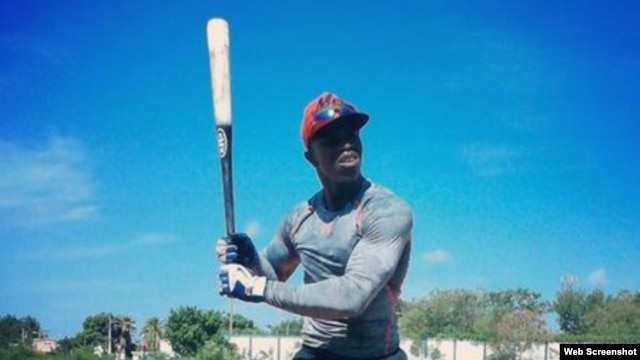 The New York Yankees went hard on the international market during the 2014-2015 signing period and that resulted in over $30 million being spent, many young and talented players being added to the farm system, and spending restrictions being imposed on the team for the next two signing periods. The Yankees basically went all-in on that signing period leaving them unable to sign any international free agent for more than $300K this signing period and next (the signing periods go from July 2 to July 2 every single season). New York has had success signing major players to lower financial deals, see Jorge Mateo as a good example of this, but the team has also priced themselves out of many major international free agents with this strategy. One name you may not know now but you will know soon is Lazaro Armenteros, but you won't be knowing the next Cuban phenom because he's wearing a Yankees uniform.
The latest and greatest Cuban defecting phenom to come over to the United States will not land a deal with the New York Yankees due to those spending restrictions. Armenteros is 16-years old and will likely be the best player to sign a deal in 2016, period, says Bob Nightengale of the USA Today. Armenteros, or Lazarito as he's being called these days, possess a "rare combination of dazzling speed, raw power and outfield arm strength" that projects him to be a strong corner outfielder in the Major Leagues. That's all nice and good but Lazarito has also been compared to the likes of Willie Mays and Bo Jackson already, and that's nothing to ignore.
Lazarito has opened the eyes of not only MLB scouts but those in Japan as well. An unconfirmed team in the Nippon Professional Baseball League has already offered him $15 million to play there at just 16-years old although Lazarito has remained vigilant that he wants to showcase his talents in Major League Baseball. He will showcase his talents for MLB teams on January 8th in San Cristobal while he waits for Major League Baseball to decide whether he is eligible to sign during this signing period or whether he will have to wait for the next signing period that starts on July 2, 2016 to sign. The Yankees could only offer him $300K in both signing periods regardless.
MLB must decide when Lazarito will be eligible because the phenom missed the May 15th cutoff date to officially register for the international signing period. Lazarito was busy defecting from his native country Cuba during the cutoff. Regardless of when he is allowed to sign his showcase is the talk of the town among MLB scouts. There is expected to be at least 150-200 scouts on hand for the audition even though legally they aren't allowed to be there. This will be the first time scouts have seen him professionally in almost 18 months.