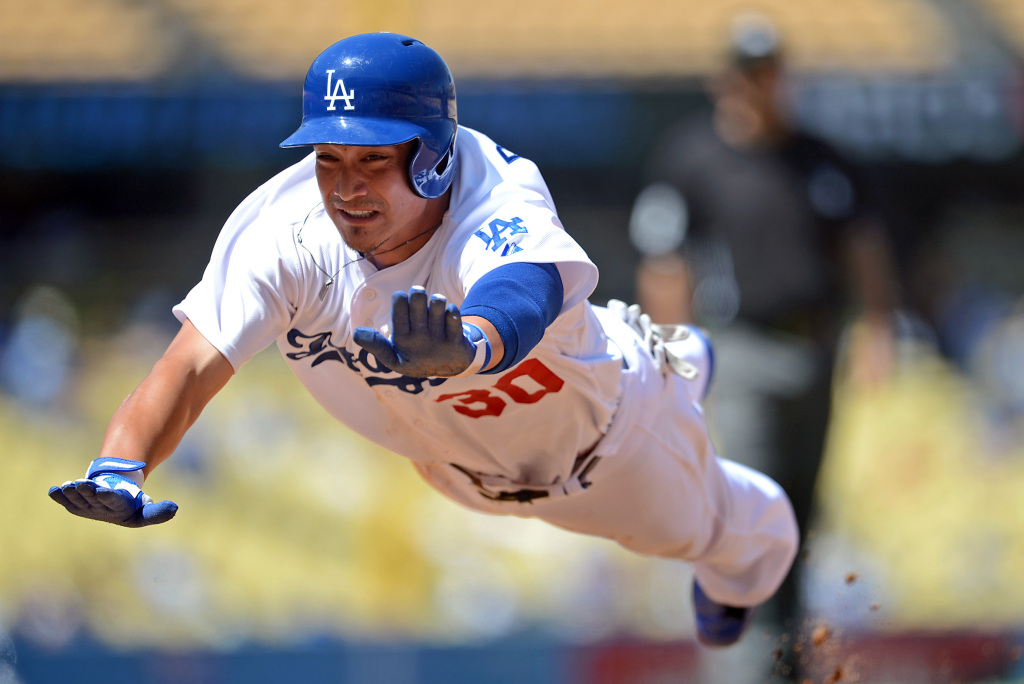 The New York Yankees are stockpiling all the young talent they can while taking full advantage of their minor league system and their 40 man roster. It's a sight for sore eyes to be completely honest and frank and it's been a long time coming. This was on display this week when the New York Yankees took advantage of the numbers game and their two free places on their 40 man roster to snatch up two players from the Los Angeles Dodgers organization that were recently designated for assignment after losing out on that same numbers game. One was a left-handed pitcher who we met a little earlier today, Tyler Olson, and the other was an infielder that we will meet right now. This is Meet a Prospect: The Ronaldo Torreyes Edition.
Ronaldo Alcides Torreyes Solorsano (say that five times fast) was born on September 2, 1992 in Venezuela where he learned and fell in love with the game of baseball. Torreyes worked hard in his native country before catching the eyes of the Major Leagues and the Cincinnati Reds specifically who signed him to his first professional contract as an international free agent in February of 2010. Torreyes was 18 years old at the time and was immediately assigned to the Reds Venezuelan Summer League team. Torreyes was not long for the Summer League though as he was called up to A-Ball where he played in 91 games for the Reds hitting .370 with five home runs, 46 RBI and 25 stolen bases. Torreyes repeated A-Ball in 2011 before being traded to the Chicago Cubs in early 2012 alongside Dave Sappelt and Travis Wood for Sean Marshall.
Torreyes did well in High-A Ball for the Cubs in 2012 hittig .264 with six home runs and 47 RBI before being promoted to Double-A for the 2013 season. That 2013 season did not last long for Torreyes in Chicago though as he found himself on the move again, this time to the Houston Astros on July 2 for two international signing bonus slots. Torreyes had a typical season in 2013 which earned him a promotion to Triple-A in 2014. Torreyes repeated Triple-A in 2015 but it wasn't as a member of the Fresno Grizzlies, the Astros Triple-A affiliate, but it was as a member of the Toronto Blue Jays organization. Another year and another trade for Torreyes.
Torreyes was traded to Toronto on May 15 of 2015 for a player to be named later or cash considerations. The Blue Jays stuck him in Double-A before once again trading him to the Los Angeles Dodgers in another cash considerations or PTBNL trade. Five years in the league professionally and five trades. This trade may have finally worked out for Torreyes though as he finally got the call he has been waiting for his entire life, Torreyes was called up to the Major Leagues on September 13 of 2015. Torreyes only got eight at-bats with the big club but he has two hits while being used primarily as a pinch runner and late inning defensive replacement. Just when Torreyes got his feet wet in the Major Leagues the season was over and it was time for yet another
trade. This time the Dodgers, after designating him for assignment, traded him to the New York Yankees.
Torreyes is now on the Yankees 40 man roster and will presumably fight for a roster spot and the final bench piece out of Spring Training in the Bronx. Let me be the first to welcome you not only to the organization and the team but the to the Yankees family as well.