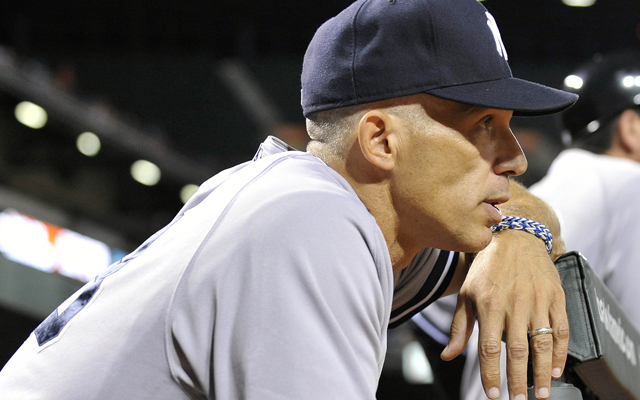 For the write-ups and explanations click
HERE
to read the original article:
1. Joe Maddon - Cubs
2. Bruce Bochy - Giants
3. Buck Showalter - Orioles
4. Terry Francona - Indians
5. Joe Girardi - Yankees
There's nothing like managing in New York, and Girardi doesn't get enough credit for what he does with the egos, the aging roster, and the market. He puts team first, and egos are checked at the door. His handling of Alex Rodriguez last season, in what could have been a trying situation, was masterful. Managing through many pitching injuries and still getting the Yankees to the playoffs is also worthy of mention.
6. Clint Hurdle - Pirates
7. Terry Collins - Mets
8. Ned Yost - Royals
9. Mike Matheny - Cardinals
10. John Gibbons - Blue Jays
11. Mike Scioscia - Angels
12. Bob Melvin - Athletics
13. Dusty Baker - Nationals
14. John Farrell - Red Sox
15. Don Mattingly - Marlins
16. Jeff Banister - Rangers
17. AJ Hinch - Astros
18. Paul Molitor - Twins
19. Kevin Cash - Rays
20. Brad Ausmus - Tigers
21. Pete Mackanin - Phillies
22. Fredi Gonzalez - Braves
23. Robin Ventura - White Sox
24. Chip Hale - Diamondbacks
25. Craig Counsell - Brewers
26. Bryan Price - Reds
27. Walt Weiss - Rockies
28. Dave Roberts - Dodgers
29. Scott Servais - Mariners
30. Andy Green - Padres