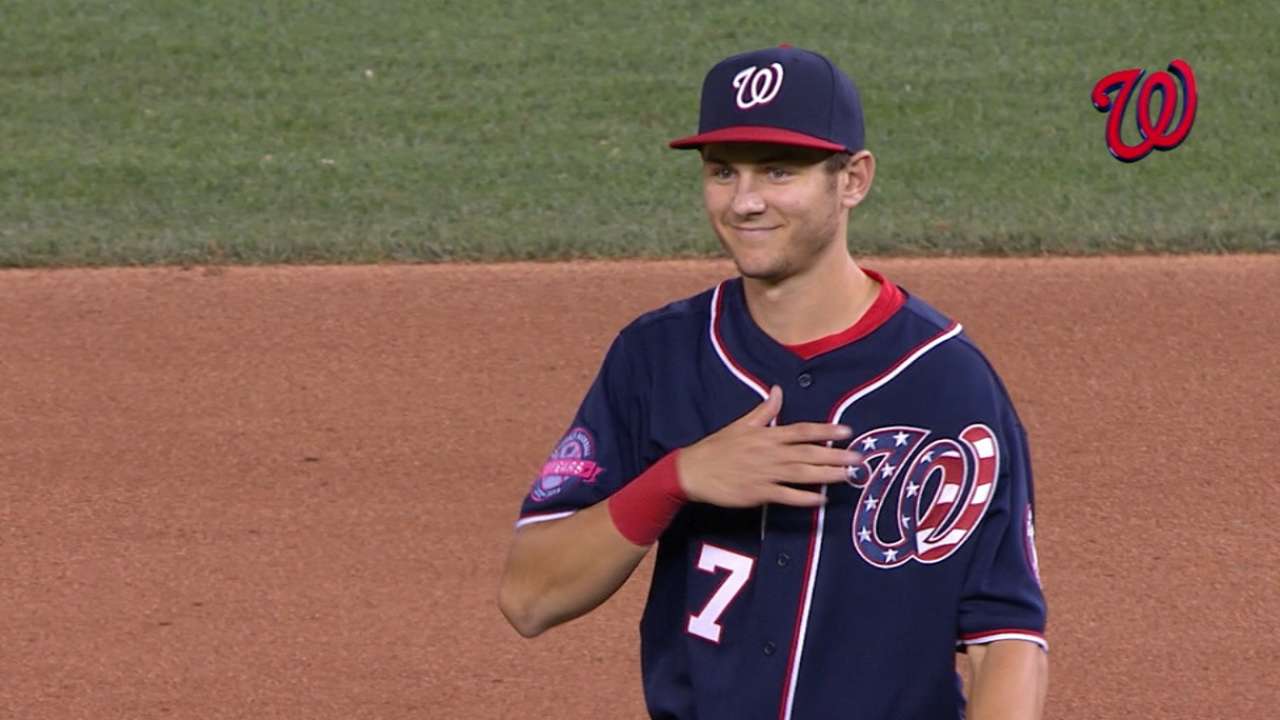 Every year around this time I roll out my predictions for the major awards, the standings, the division winners, the playoffs and even the World Series because I'm a glutton for punishment. Why? Because I'm wrong about 75% of the time, if not more, but it is fun to do pre-season and it's fun to look back at in October or November so 2016 won't be any different. We'll start it off with a few players that are starting off their Major League careers in 2016 as I take a stab at predicting the American league and National League's Rookie of the Year Award winners.
In the American League there is a name we've heard a ton about for a long, long time. That name is Byron Buxton of the Minnesota Twins, a longtime top prospect in Major League Baseball. The Twins have been patient with the young outfielder and they finally got some dividends paid back in 2015. Buxton hit .209/.250/.326 in 138 plate appearances in 2015 and is still considered a prospect for the 2016 season meaning he is still eligible to win the American League's version of the ROY Award, and he will in my estimation. Let's not forget that Mike Trout began his career in 2011 with a 40 game stint that included a .220/.281/.390 triple slash.
Don't be surprised if Luis Severino is listed somewhere in the final voting though, this kid has all the making of being pretty special.
In the National League I considered going with Steven Matz of the New York Mets or Corey Seager of the Los Angeles Dodgers but I ultimately landed on the starting shortstop for the Washington Nationals, Trea Turner. Turner burst onto the scene in a big way in 2015 posting a .322/.370/.458 triple slash with 29 stolen bases in the minor leagues before making a quick cameo in the Major Leagues last season. With Ian Desmond out the Nationals will give the bulk of the playing time to Turner giving him plenty of opportunities and plenty of runners on base in front of him to get him the award.
I wanted to go with Carlos Martinez of St. Louis but that suspension is going to eat up much of his season leaving him on the outside looking in.