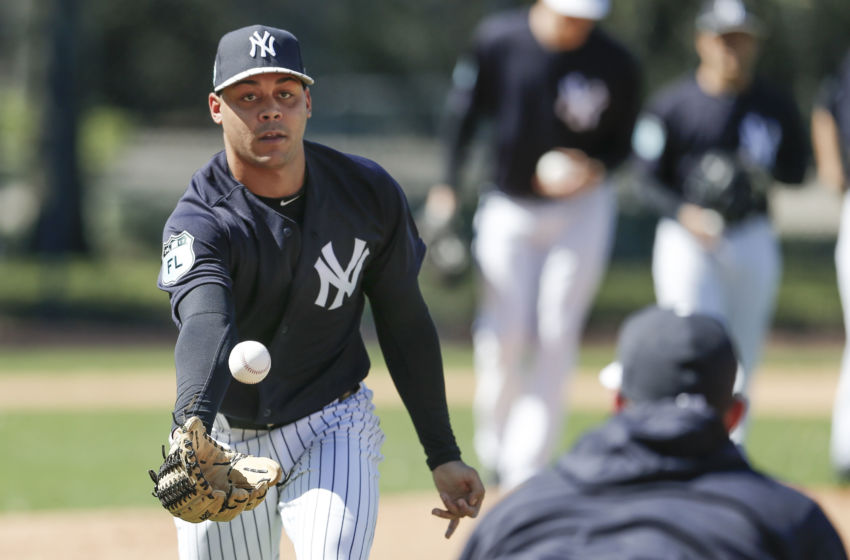 I know we are a bit late to the party but we had a scheduled day off or two this weekend so we are just getting caught back up. The first wave of spring training cuts are in and some of the Yankees top prospects are being assigned to minor league camps, as expected and as predicted by yours truly here on the blog just last week.
The Yankees cut 11 players over the weekend and assigned them to minor league camps including left-hander Justus Sheffield, right-hander J.P Feyereisen, RHP Brady Lail, RHP Nick Rumbelow, LHP Joe Mantiply, LHP Evan Rutckyj, LHP Daniel Camarena, LHP James Reeves, C Jorge Saez, C Francisco Diaz and C Kellin Deglan. I had Sheffield, Saez, Diaz, Deglan and Rutckyj going down but I totally whiffed on Feyereisen, Lail, Mantiply, Rumbelow and Reeves. I am also shocked to see Clint Frazier, James Kaprielian, Gleyber Torres and Jorge Mateo still in Yankees camp. Maybe after the World Baseball Classic? Who knows?
More cuts will come as the Yankees try to dwindle their roster down to just 25 players so stay tuned. When those cuts and assignments are made we will have them here for you on the blog. Stay tuned.