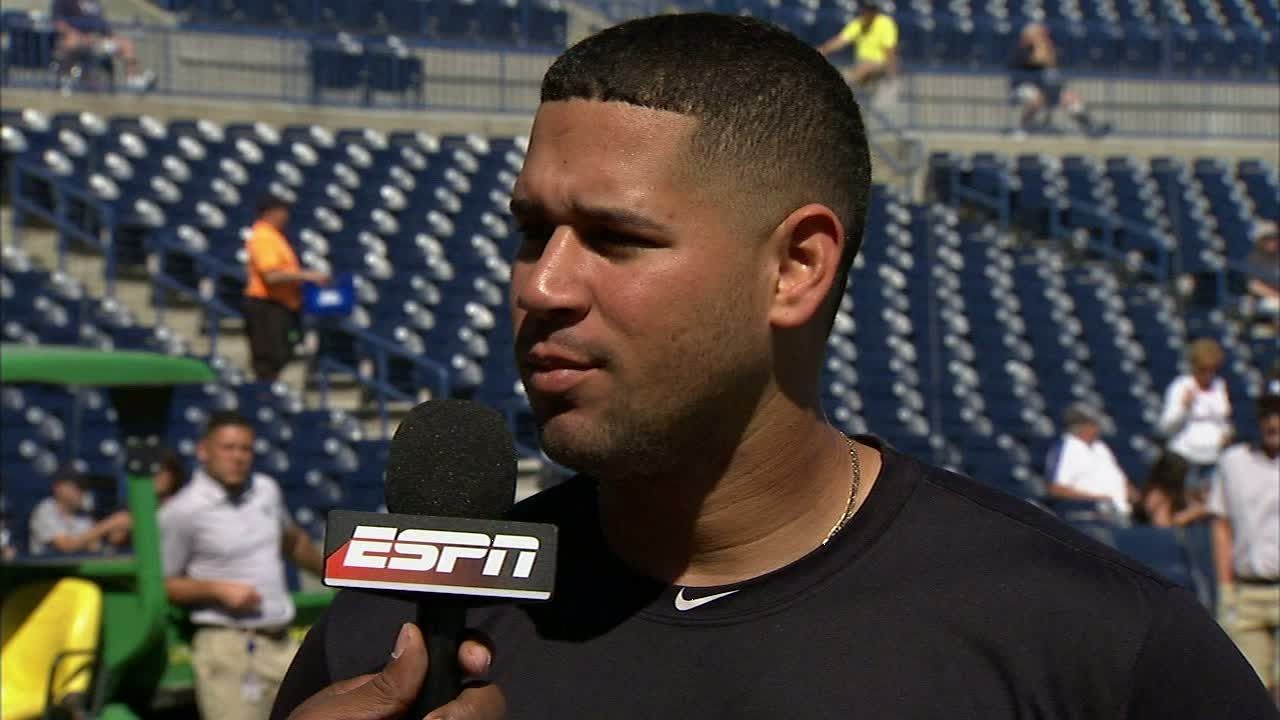 Ladies and gentleman tonight the New York Yankees play their final exhibition game of the 2017 spring training and Grapefruit League season and on Sunday the team faces off with the Tampa Bay Rays on Opening Day. In a nutshell the regular season is here and the hard decisions facing the roster just have to be made and some of those decisions have already been made and announced by manager Joe Girardi. Here are a few of those as we try and get caught up here on the blog this morning. Oh and ladies and gentleman, it's almost time to unleash the kraken for a 162-game schedule. Anyone else get chill bumps or was it just me?
Girardi discussed the lineup for the season on Tuesday in an interview and revealed that he was leaning towards having Brett Gardner lead off followed in order by Gary Sanchez, Greg Bird, Matt Holliday and Jacoby Ellsbury. You know what Joe? You had me until you said Jacoby Ellsbury. Ellsbury is not a fifth hitter in a lineup, he's more like an eighth or ninth hitter at this point assuming he isn't going to be leading off. Fifth? Really Joe? I see a whole lot of "Jacoby Ellsbury Sucks" and "Fire Joe Girardi" tweets in my future and on my twitter timeline. (Follow along all season long by following @GreedyStripes so this shameless plug will be worth it, please)
Also Joe announced that Ronald Torreyes will be the Yankees starting shortstop while Didi Gregorius misses the first month of the season or so with a right shoulder strain. I guess it just made too much sense to have the better hitter in Robert Refsnyder play second base while Starlin Castro slid over to shortstop. Whatever, what do I know?
The final major announcement was that Adam Warren will work out of the team's bullpen, as expected, and is no longer in the mix for the team's starting rotation spots they have open. That leaves just Chad Green, Bryan Mitchell, Luis Severino and my pick Jordan Montgomery fighting for just two spots.
And now we're all caught up. I think. I hope. Have a great Friday everyone. TGIF.