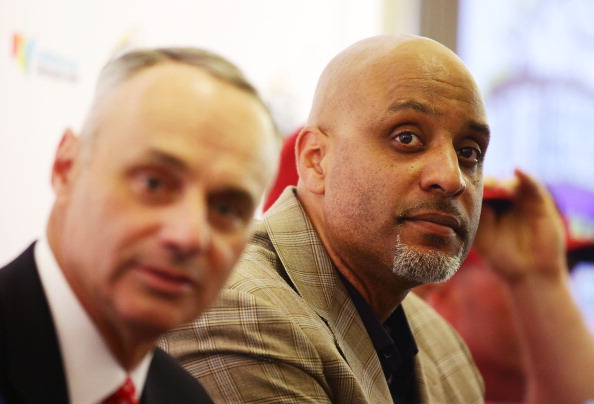 In the world of Major League Baseball where the Commissioner is named Rob Manfred it seems like the only constant anymore is change and more change is coming to the game once again. While Manfred and the head of the MLB Players Association Tony Clark met recently to discuss the new intentional walk rule as well as possible rule changes the for 2018 season there are a couple changes to the instant replay system that are also on the way as soon as 2017.
Managers will now have 30 seconds to decide whether they want to issue a challenge or not rather than stalling while their bench coach gets word from the team via phone for however long they decide to stall for. If an instant replay challenge is requested by a manager the booth in New York and the umpires will only have two minutes to make a ruling on whether to overturn the call or not.
So there you have it, more ways to change the game and speed up the process without making the purists, the casual fan, the players or the Union upset with the owners and the league. Progress, ladies and gentleman. Progress, indeed.