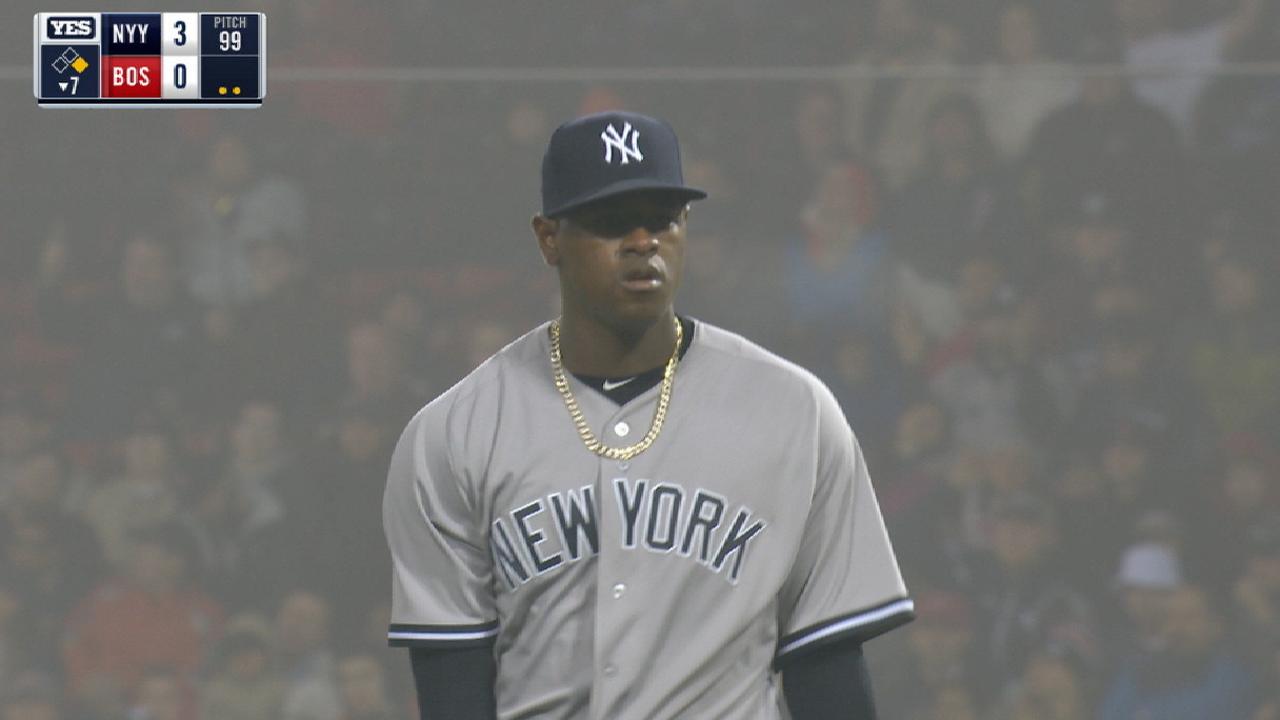 You know I don't want to be that guy, although I reserve the right to be that guy, but I purposely "favorited" all those numerous tweets on Twitter about how the Yankees should give up on Luis Severino and either trade him or banish him to the bullpen for forever so I could find them easily if and when I needed them. Well ladies and gentleman it is getting close to needing them, isn't it?
After Severino completely shut down the Boston Red Sox offense for seven innings in his last start and after notching his first win in over a year three starts ago it seems like Severino may finally be for real again. In between his two starts was a great start for the Yankees wedged in between that he pitched well enough to win but didn't, FYI, so the sample size is growing and so is my love for the guy.
Severino may have his faults and he may never live up to the Pedro Martinez in his prime comparisons but the righty is continuing to prove that he is far too talented and has far too much upside to simply give up on him or banish him to the bullpen at this stage in his career. So stop doing it and if you have in the past stop praising the guy now, you made your choice. I kid, a little bit anyway.
Have a great Friday everyone. TGIF, we made it. Hey you
J