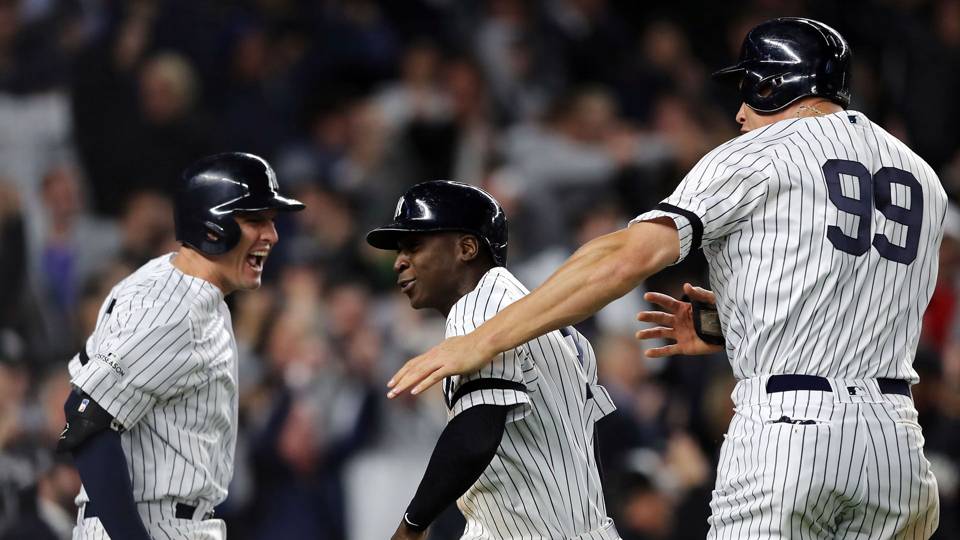 So will the New York Yankees head to the World Series tonight or will there be a Game 7 in Houston tomorrow night? If I had a crystal ball and if I could tell the future things would be a whole lot different in my life right now but I digress. Before the series started I had the Yankees winning the series in six games and I had them specifically beating Houston because of their lack of a bullpen (check) and because the team has been historically good against Justin Verlander throughout his career. Are the stars aligning today for the self-proclaimed Yankees Wizard to notch another one in his predictive win column? Tune in tonight to find out. In the game tonight the Yankees will send Luis Severino to the mound looking to punch the Yankees ticket into the postseason while the Astros will counter with Justin Verlander. Let's freaking do this!!!!
Severino was removed from his start in Game Two of this series for precautionary reasons. As the Yankees fan base and organization held their collective breath Severino threw a bullpen session on Wednesday and reported no issues. Severino looked sharp before being removed from his Game 2 start and will look to pick up where he left off tonight in Houston.
Verlander pitched a complete-game shutout in Game 2 of the series against the Yankees giving his Houston Astros a 2-0 lead in the series. That feels like ages ago for Houston who is now one loss away from playing golf for the remainder of the winter. If Verlander pitches like he did in Game Two though, zero runs allowed on five hits with 13 strikeouts, we may be seeing a Game 7 tomorrow night.
The game will be played at 8:00 pm ET inside Minute Maid Park in Houston and can be seen on Fox Sports One. Need a win, just one more win for a return to the World Series, so get that win. No Game 7, only champagne and a presumed trip to face the Los Angeles Dodgers. Go Yankees!