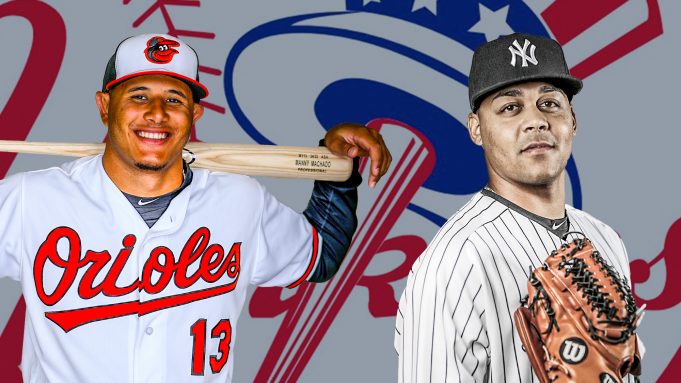 The longer this goes on the more and more I find it likely that the New York Yankees will acquire All-Star starting shortstop Manny Machado from the Baltimore Orioles. The All-Star Game is tonight, but other than that baseball will shift its entire focus to the hot stove before games resume at the end of the week. Let's take this time to have some fun and just play around with a hypothetical lineup or two. Let's take a moment to assume that New York proves me wrong and does in fact acquire Machado from the Orioles, what would a healthy Yankees lineup with the right-hander in it look like? Scary, that's what it would look like, but in a good way for the Yanks.
Brett Gardner – LF
Aaron Judge – RF
Manny Machado – 3B (deal with it)
Didi Gregorius – SS
Giancarlo Stanton – DH
Gary Sanchez – C
Aaron Hicks – CF
Greg Bird – 1B
Gleyber Torres – 2B
If Machado wants a ring and wants a trade to the Yankees he is going to have to accept the third base position, hence the "deal with it" comment above. If he doesn't, enjoy Philadelphia. This lineup doesn't really have a hole in it from top to bottom, the ultimate "Get Greedy" lineup. I know the Yankees don't need Machado, but damn it would look good if they had him. What are your thoughts?