MLB 2020 Arizona Regional Plan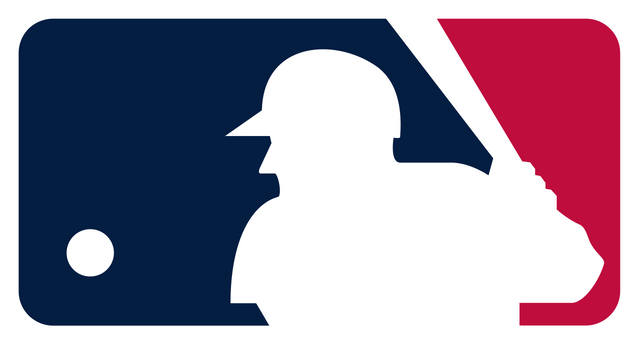 As it pertains to COVID-19, the 2020 Plan and all aspects contain herein will serve to provide a roadmap for starting the season as expeditiously as possible and a built-in contingency plan for scheduling games to be played outside of Arizona as well.
The Plan isn't just a patchwork of other plans thrown around, but takes the positives of Arizona and combines them with the potential to not only take advantage of low-to-non-risk areas (regions) of the country as the COVID-19 risk wanes itself out potentially. 2020 would also serve positively as a one-year test pilot for other hot button items that had already been in the works for possible league rollout. The schedule itself would allow for maximum flexibility with respect to the virus. The Plan will only really cover the game itself, and not hotels, disinfection, logistics, player travel etc., so here we go…
The season calls for the use of 11 stadiums in the Phoenix area. Chief among them is Chase Field. The slate of games scheduled is for 100 games per club over a 15-week schedule. Games would be scheduled throughout the day Tuesday through Sunday at Chase Field, with any needed make-up games (i.e. stadium issues or other reasons not related to weather) on Mondays. Mondays would also be used for the same at the ST stadiums in the area where the other 20 teams would play. Each division would travel to Chase together (OK, maybe not together) for a week of games. Two divisions a week would play, for a total of 10 teams playing 6 games each. Each team would play round robin divisional play plus two out-of-division games. 8am, 11:30, 3pm, 6:30 and 10pm would be the game times, equaling 5 games X 6 days for a total of 30 games.

Meanwhile, at the other stadiums teams would play 7 games in a week, so that would involve one double-header per week when not at the featured Chase Field. Games should start either early in the morning or at night, as good lighting systems are readily available, and night games are something that translate well for league revenue and would also provide a fun break for the teams. Night games would be a great way to space out a twin bill as well. So, with Monday always set aside for make-ups (also rain possibility without roof), each team would play earlier morning games 5-6 times a week with the extra 1-2 games (7 total) being played under the stars. There are twenty teams playing each week with this schedule, making a total of 70 games played per each.

This may or may not seem like anything new for the discussion, but its about to get interesting as we look into an aspect that will allow for an interesting Postseason and also the flexibility to play games in other areas of the country as COVID-19 permits. This introduces the aspect of Regions. The MLB Region is something on slate only for 2020, yet there may be other benefits to applying it in the future (e.g. coat containment, less travel).
Using the Chase Field weekly paradigm, 3 of the 5 weeks that each division will be scheduled there will be with its corresponding division from the other league. For example, to begin we may have the NL Central and the AL Central. The second week, we'd have the NL East with the AL East, and then week 3 would feature the NL West and the AL West. Apart from providing a cornerstone for a cohesive 2020 schedule, it creates a "regional" aspect that will later serve us.
Here's how: if COVID-19 allows certain cities (see MLB's extensive regional virus figures when available) to re-open, some will, but some will not. Penciling in geographic "cold spots" around the country, where games could be played in front of fans, it would allow the game to be played in many cities. Imagine both western divisions playing September, or even August games in Los Angeles or San Diego. MLB could have both East divisions playing in Toronto and its retractable roof, or Miami. The Central could play in any city opened up from the virus as well. There could be many stadiums open for fans. "Regional play" would guarantee the greatest amount of flexibility by back-loading regional match-ups in addition to divisional games, which are already scheduled that way in a playoff chase.
Therefore, the secret to the season is front-loading "non-regional" games. This begs the question, "WTH is a non-regional game?" A non-regional game is played against a team with a different division designation (East, Central, West). In the Spring Training ballparks, the majority of those games would be interleague games and "intraleague" games, but where the West doesn't play the West and the Central doesn't play against the Central. Those matchups can happen later, and hopefully in front of fans. But if nothing else, Arizona would always be in perpetual place as a plan B should COVID-19 continue throughout the regular season.
For sake of the following graphic, let's set some terms. Divisional games we understand – games played within a team's division (e.g. Padres vs. Dodgers).
Regional games are both divisional games and Interleague games played within the same divisional designation (e.g. Yankees vs. Mets). Non-Regional games are both Interleague and Intraleague games that are played with teams having a different divisional designation. Examples of this would be Red Sox vs. White Sox or Red Sox versus Cubs. So... crucial to The Plan is creating a regional aspect. We can frontload the season in Arizona with non-regional games. In this way, we can open up the game to the fans in real time providing favourable conditions they may come to exist.

SAMPLE SCHEDULING CHASE FIELD

This example shows each regional grouping 3 times each. This means AL West and NL West comprise the ten teams that play at Chase Field in 3 of the 15 weeks. The Central teams and the East teams do the same respectively. By swapping weeks 7 through 9 with 10 through 12, the schedule becomes even more flexible with respect to the potential for playing games in front of fans within their respective regions. Imagine the possibility of the last month and a half of games all being played across the country with fans in the stands. The money and well being of the country would be absolutely maximized. This is the real strength of The Plan. With its flexible nature, the schedule could mirror the unpredictable path of COVID-19.
PLAYOFFS (This is where it gets Fun)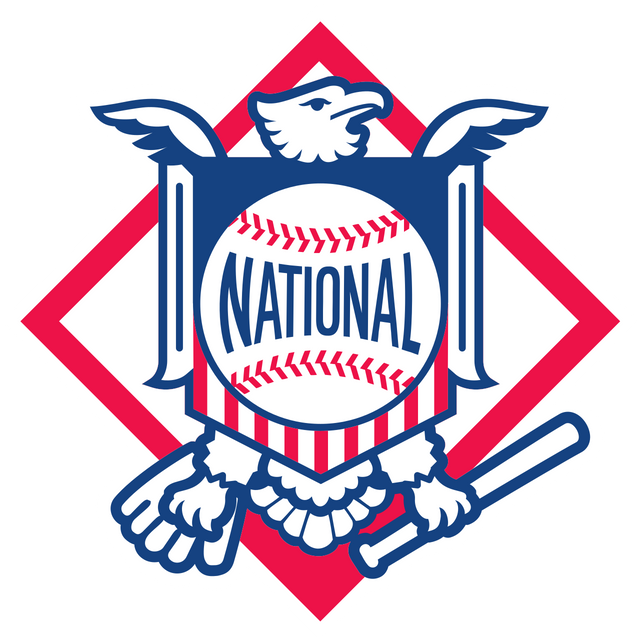 In order to preserve the integrity of the American and National leagues, the winningest team in both leagues will be given BYEs for the Wild Card Regional Round. The WCRR would involve in each league the two other Division winners, 3 Wild Card teams and special respect given to 2020's unique regional format in way of a Regional Wild Card team. Before you roll your eyes, the team that has the best regional record (i.e. best record against teams within its divisional designation) that doesn't otherwise qualify for the playoffs will get in.
It would provide a fourth WC team for each league and lowest seed. It would also provide the slightest of hedges against high-powered offensive teams pushing back their ace and rolling out a AAA player to face the Marlins. No disrespect to them or their 2 World Series championships…just an example. But say the Marlins win that regional game, and many others similar to it. There will be a couple teams that significantly outperform other teams where it comes to playing other teams in their respective regions.
Games played against other divisions and interleague games already count in division standings, like in any sport. But this would be a great way to stimulate the league and make it more fun for everybody. The regional wild card (RWC, hereafter) would face off in the Regional Wild Card round against the top-seeded division winner, or team with best record. The RWC round would be a best of 5 series.
The 3rd-ranked WC team would play against the other division winner and the top two WC teams would face each other. The three advancing teams would then join the BYE team in the Divisional Series, also best of 5 as usual. The BYE team would have already won the right to face the lowest seed, also per norm. The rest of the playoffs would be carried out as normal with ALCS/NLCS and World Series all being best of 7.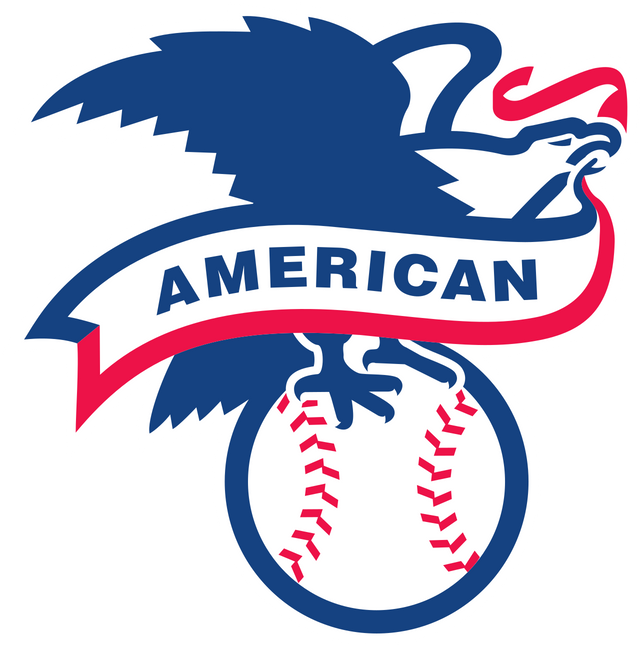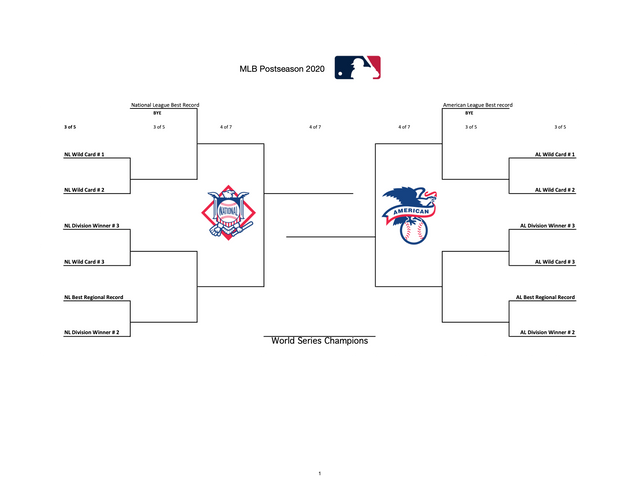 OK, that is really not a good image. Zoom it and we should be good. Onward...
The only area as far as the game being played that should be changed is how we determines strikes and balls. The home plate umpire would need to be moved so far behind the catcher that calling balls and strikes wouldn't work. For this reason an electronic strike zone would be encouraged. The home plate umpire could hold a device that shows the reading so the umpire would still "call" balls and strikes, despite it really being reporting them. Plays at the plate, like the other umpires on the field would still be called as usual.
The electronic strike zone would be another thing that could be live-tested. This has been talked about for a few years now, anyway. There is no better opportunity to live-test this.
There are two main issues here: lots of games (especially at Chase) to be squeezed in, and length of play, which has multiple potential negative effects.
There wouldn't be a time limit to the games, as the nature of a few changes would naturally bring them down to between 2 and 2.5 hours maximum. The new "3 batter rule" is one way to bring down game time. Also floated around is the idea of having no mound visits or simply limiting "mound chat". The Plan calls for the ability to send out the manager or pitching coach only when a pitcher is being pulled. Catcher visits are limited to one per inning. Umpires usually chase away these conversations after a few seconds. Say what you need to and get out, basically. Other infielders would be prohibited from mound visits unless in case of a pitcher substitution.
7-Inning double-headers are an idea that The Plan rejects as unnecessary. A shortened game compromises the game itself. It has been a long time since a game has been called final due to rain after at least 5 complete, but arbitrarily saying "we can play more games if we do some 7-inning games" is not good for the game. Teams would just go to a 3-man rotation and use openers for any games scheduled to go only 7. This is not a good idea.
The killer in baseball (at least it would be in 2020) is going extras. Extra-inning games would still exist, but only an extra inning. If a game is extended due to a tie, if it doesn't get settled in the 10th, it's a TIE. Yes, TIE games would be part of The Plan. This, like the electronic strike zone, represents an area that could actually be embraced going forward beyond 2020. Again, this is the year to try out the things that MLB has been kicking around.
The Plan provides a comprehensive solution that offers great potential for salvaging the 2020 MLB season. Major League Baseball, its teams, players and fans alike want the best possible solution to make it all happen. This might not be the best solution, but it makes great financial and logistical sense along with a few twists to make the game more interesting in terms of appeal. Baseball is America's favorite pastime. It is an avenue to a better life amid changing and uncertain times. The world is watching. It would be so much better if we were watching baseball.
Note: This post was written by John Patterson. He originally posted it on Steemit (jp17) and I am re-posting it with his permission. John is a good friend who loves baseball as much as you and I. He is a die-hard Dodgers fan who currently lives in Italy. Despite his loyalty to Dodger Blue, John has always held great respect for the Yankees over their storied history and was an admirer of the Yankees' championship run under Derek Jeter, Bernie Williams, Jorge Posada, Andy Pettitte, et al. This post is not about the Yankees or the Dodgers (specifically), but it is genuine plea for how we can get baseball back on the field. I am in full agreement with John and my hope is to see the Yankees back on the field sooner than later, but under the most safest and healthiest options available. Nice job, John!