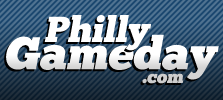 The Werth signing may have been stupid, but I'm not a moron.
When I first heard about
Edwin Jackson
signing a one year deal with Washington I thought about the inevitable comparisons between Edwin and
Hiroki Kuroda
. After all, both guys were tied to the Yankees at some point this offseason, and they both signed for one year and around $10 million. So it makes sense that some fans would question whether Cashman should have waited for Edwin. Which leads to the post below, asking for our readers (all
million
of you /sarcasm) for their opinions.
Personally, I'd rather have Kuroda. In four MLB seasons Hiroki hasn't had an ERA+ below 106 (which came in 2009), and last season it was 121. On the other hand, in five full MLB seasons, Edwin Jackson has had an ERA+ at or over 100 three times, with a 95 two years ago and a 106 last season. Both guys have a career K/9 of 6.7, but Hiroki walks 1.6 less batters per 9 innings than Edwin (2.1 to 3.7). So I think it's clear that Hiroki is better. And on top of that, a reader at
Daily Sports Pages
pointed out that Edwin's true value is his age and durability (
he hasn't missed a single day since 2006
), meaning a one year deal brings his value down.
But that doesn't mean this deal doesn't make sense for Washington. In fact, I think it could turn out to be a brilliant move. The Phillies could run away with the NL East again, the Braves should have a really good team, and the Marlins have made quite a few improvements this offseason. So while I believe Washington will be a good team, they could find themselves out of contention by the trade deadline. Which would make a great time to trade Jackson, as I'm sure they will be a handful of playoff contenders that would like to add Edwin to their rotation. So what Washington did here is either improve their chances of competing in a very good division this season, or they bought a few good prospects (which they'd receive in return for dealing Jackson). With the young team they've built, and guys like Bryce Harper (who will certainly be up by 2013, and possibly this season), those prospects received could make them even better in the future.