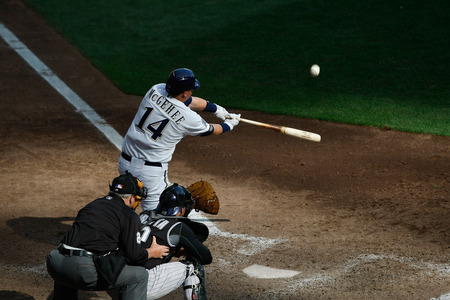 Preliminary reports say the Yankees have shipped Chad Qualls to the Pirates for 3B Casey McGehee. The Pirates or even more surprisingly going to be adding cash in the deal to the Yankees.
From Bryan...
Casey is nothing to get excited about, as he currently has a triple-slash of .230/.297/.377 for the Pirates. If this were at least 2010 I'd be ecstatic, but at this point he'll be depth only.
But there is one thing to be excited about... the Yankees dealt Chad Qualls for McGehee. In Chad's 7.1 innings with the Yankees he's put up an ERA of 6.14 and a WHIP of 1.773. And with Joba returning soon anyway, chances are Qualls would have been released.