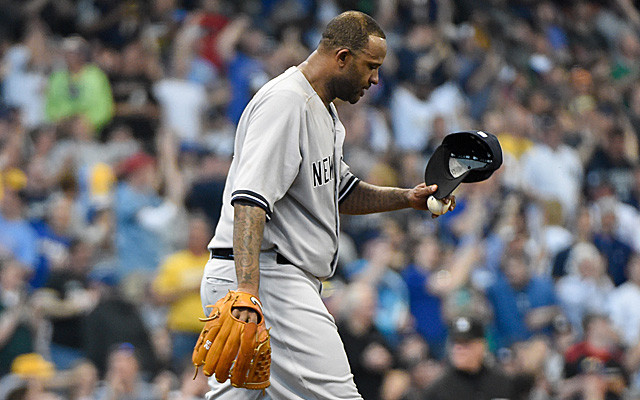 CC Sabathia has been placed on the 15 day DL with fluid build up in his right knee. Matt Daley has been called up to take his place on the 25 man roster. CC had an MRI on the knee after last nights loss and fluid was seen but no tear was present thankfully. Alfredo Aceves seems headed to the mound to take his spot in the rotation, although obviously all of this is subject to change.
Things are subject to change because soon after CC's news was announced Scranton Wilkes Barre's Chase Whitley had his start scratched for an unknown reason. Whitley is not on the 40 man roster so a roster move would need to be made and also one of Daley, Preston Claiborne, etc will have to head back down to AAA.
I don't think fluid in the knee explains his disastrous up and down season but let's hope the rest and rehab can help right the ship.