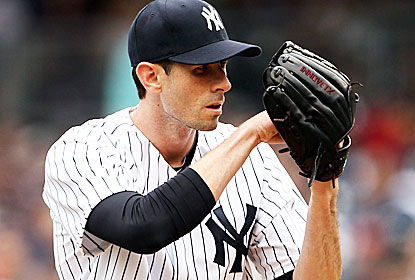 Welcome to the afternoon edition of our daily open thread for the game between the New York Yankees and the Texas Rangers. This will be the finale of the four game set between these two teams that has been played at Yankee Stadium. The Yankees will send Brandon McCarthy to the mound to face off with Colby Lewis for the Rangers. The game will be played at 1:05 pm ET and can be seen on the YES Network, MLB Network, MLB TV, and can be heard on the radio with WFAN.
Get your Yankees tickets HERE on the blog to see the Yankees home or away for the rest of the season.
If you can't see the team live then join us on Twitter by following @GreedyStripes or find us on Facebook by searching for The Greedy Pinstripes. We're always live and always looking for more Yankees discussion.
It's an open thread and you're probably not working anyway so leave us a line in the comments section of the site. Enjoy the game Yankees family and enjoy the rest of your day. Go Yankees.