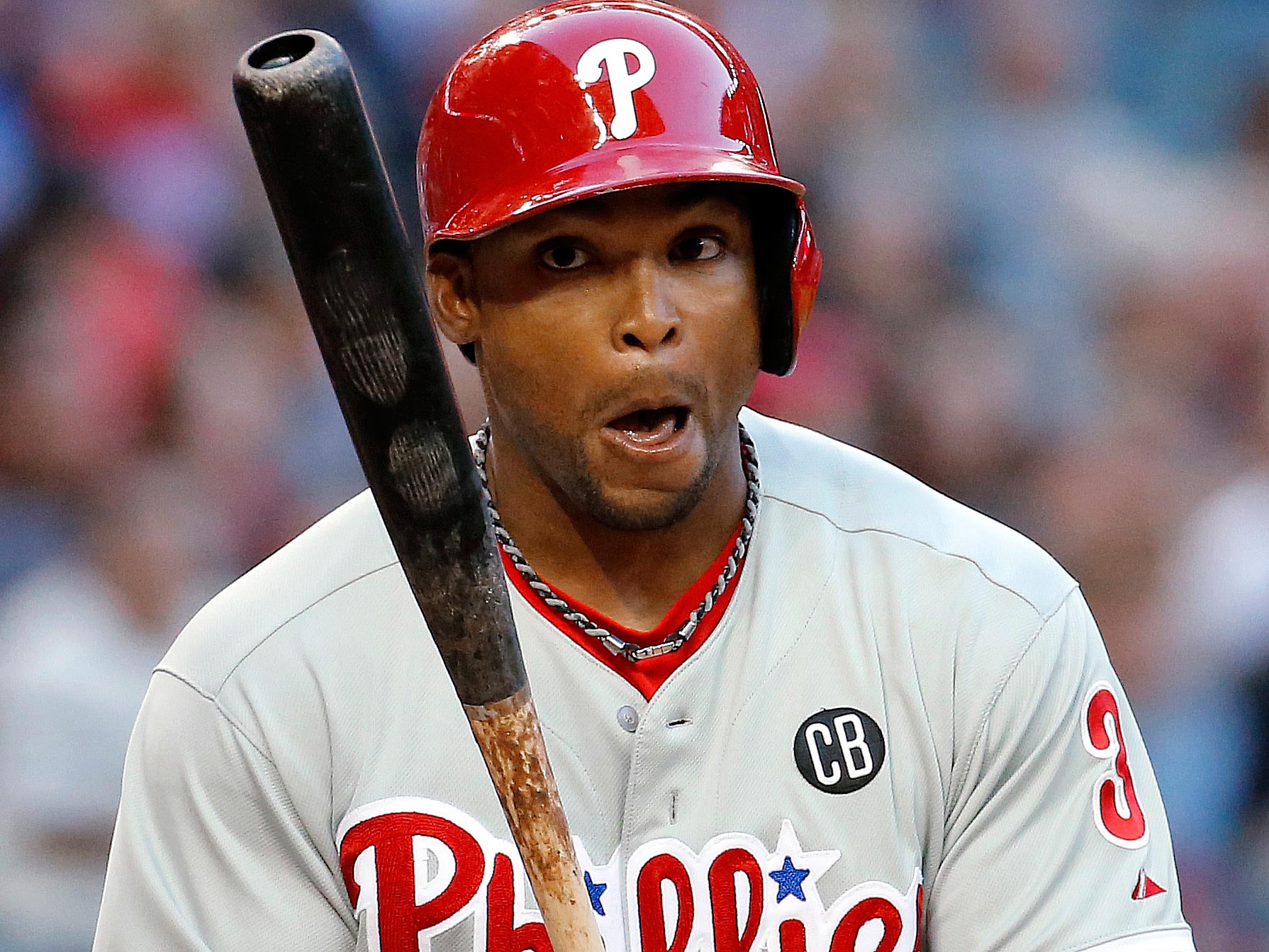 Marlon Byrd and Cole Hamels have been claimed on revocable waivers and Jonathan Papelbon has cleared waivers. The Phillies have 48.5 hours to work out deals for Byrd and Hamels with the teams that claimed them. They can always give the players to the claiming teams for the contract or pull the players back. Papelbon can be traded to any team for the remainder of the season.
Just as a reminder Hamels has the Red Sox, Angels, Nationals, Dodgers, Cardinals, Braves, Yankees, Padres, and Rangers on his no trade list. Byrd can block deals to the Royals, Mariners, Blue Jays, and Rays. Papelbon also has a limited no trade clause but has stated he is more than willing to waive it to play with a contender this season and next.
Hamels is owed $90 million through the 2018 season. Byrd is owed $8 million for the 2015 season and has an easily attainable vesting option for 2016 also for $8 million. Papelbon is owed $13 million in 2015 and also has an easily attainable vesting option for 2016 as well.
It's unclear whether the Yankees claimed either of these players or if they would be interested in Papelbon but I guess we will find out in a couple days. Just as a reminder the National League gets first dibs on the claiming order in reverse order according to worst record to best before the American League gets a shot so I find it unlikely that New York claimed Hamels, but maybe Byrd fell to them. Either way, stay tuned.