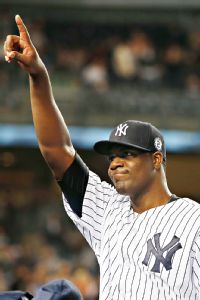 We made it Yankees family, Game 162 of the 2014 Major League Baseball season. This is it, the last game preview of the season. The New York Yankees will finish their season not in the postseason but in Fenway Park to take on the last place Boston Red Sox. The Yankees will get one more look at Michael Pineda this season as he faces off with Clay Buchholz of the Red Sox. The game will be played at 1:35 pm ET and can be seen on the YES Network, TBS, MLB TV, and can be heard on the radio one more time with John Sterling and Suzyn Waldman on WFAN.
Pineda is coming off a start in which he threw 7.1 innings against the Baltimore Orioles giving up just one hit and shutting down a very powerful team. Pineda has thrown 70 innings and went 4-5 with 1.93 ERA heading into his final start of the season.
Buchholz is coming off a start in which he shut out the Tampa Bay Rays for seven innings before falling apart in the eight inning. Buchholz started the inning by giving up a two out two run double which led to five earned runs in the inning.
No more pushing tickets this season so I leave you with this.... Go Yankees!