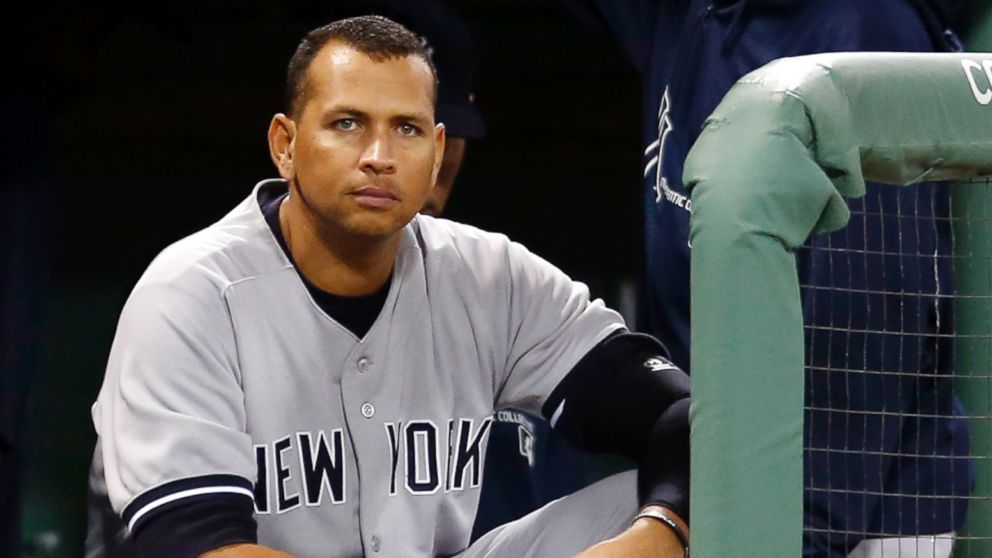 Every time the New York Yankees add a player it seems like the team is specifically adding that player to take at bats away from Alex Rodriguez. New York added Chase Headley to be their every day third baseman which essentially forced Rodriguez to a DH and bench role. Brian Cashman and Joe Girardi did mention that A Rod would also see some time at first base to try and get something out of the three years and $61 million remaining on his contract. Then Cashman went and added a few more pieces.
At this rate Rodriguez may not see 200 at bats in 2015. Currently on the depth chart the Yankees have Garrett Jones, Chase Headley, Brendan Ryan and Brian McCann in front of Rodriguez at the first base backup position. Headley is your every day third baseman while Ryan could conceivably backup at third base if he had to. Rodriguez figures to see many of his at bats in the DH spot but will now have to split time not only with Carlos Beltran, Teixeira, and McCann but Jones as well.
Cashman had a plan to pretty much obsolete Rodriguez and he just may have done that in 2015.