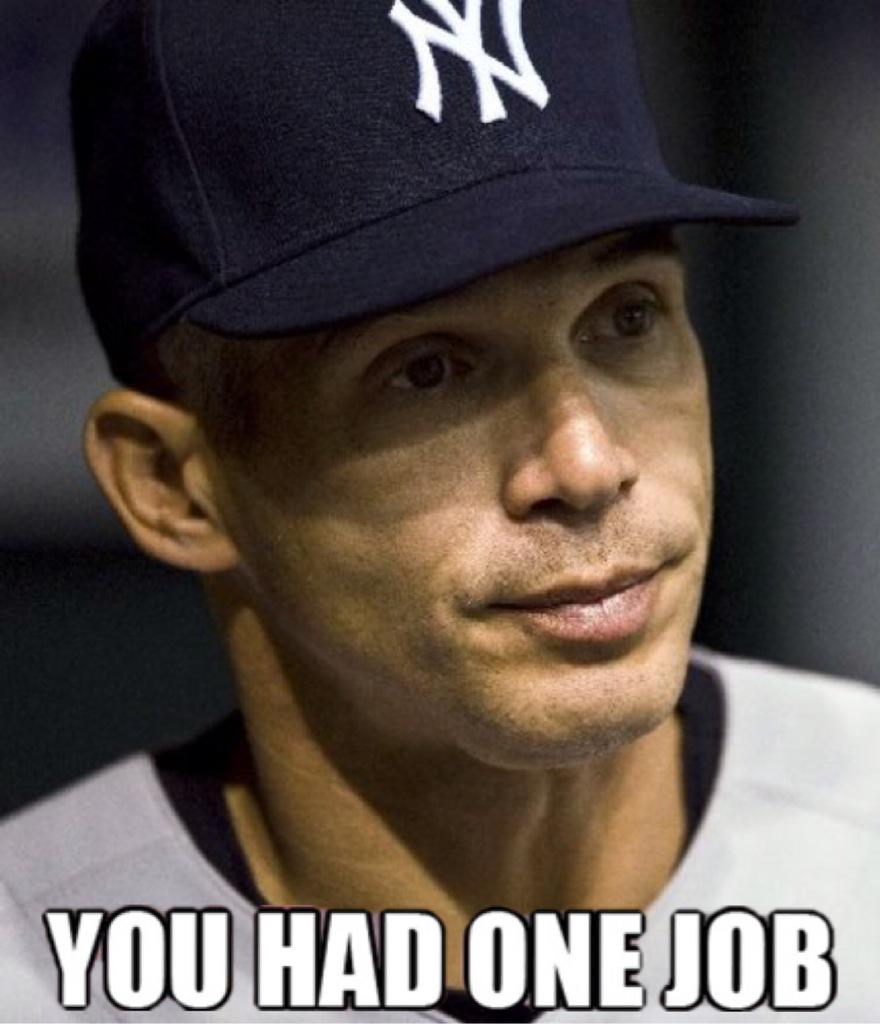 David Carpenter was brought in along with Chasen Shreve to give the Yankees a right handed 7th inning bullpen arm to replace Adam Warren in the pen while he filled in for Chris Capuano in the starting rotation. The trade cost the Yankees LHP prospect Manny Banuelos and while Shreve has been okay and Banuelos has been great, albeit in Triple-A, Carpenter has simply been horrible for the Yankees this season. At one point Carpenter was not being used nearly enough and had obvious signs of rust when he entered into ball games but has been used more frequently and regularly over the past few weeks with similar results. When is the Yankees organization, manager and GM going to stop making excuses for Carpenter and simply admit that he may not be the best option in late and meaningful games anymore?
While Carpenter's stat line won't reflect it much that loss in the first game of the series with the Athletics is on him and Joe Girardi's binder. CC Sabathia left two runners on with nobody out when he was lifted late in that game but it was Carpenter who gave up the inherited runs for the club and essentially lost the game. Sabathia got the loss, the binder lost some more respect among the fans but the real loser here has been Carpenter. This is not the only instance I could bring up but if you're reading this and you're watching the games then you already know what's going on. The Yankees have the best and some of the most knowledgeable, and emotional, fans in all of Major League Baseball in my humble opinion thus making me harping on and beating a dead horse even more not really that necessary.
So how do you fix it? Honestly Carpenter is not a terrible relief pitcher, and adventure yes but not terrible, so I'm not advocating getting him off the team entirely. I am advocating for him to be used in non-leverage situations. You have Jacob Lindgren in the bullpen, although he simply just didn't have it in his last outing but you can chalk that up to growing pains for a rookie, and you have Shreve, Miller and Betances who can take a lot of the innings. With Masahiro Tanaka coming back you may see the return of Warren to the bullpen who can also bridge the gap to the twin towers the Yankees have in their bullpen or you can simply wait on a Chris Martin return off the disabled list but one thing is for sure you absolutely cannot keep throwing Carpenter out there late in games anymore. He's not tired, he's not overworked, he's far from underworked and he's not rusty. He's ineffective, he's lost his confidence, he's lost his command and control and he's out of excuses so stop making them.