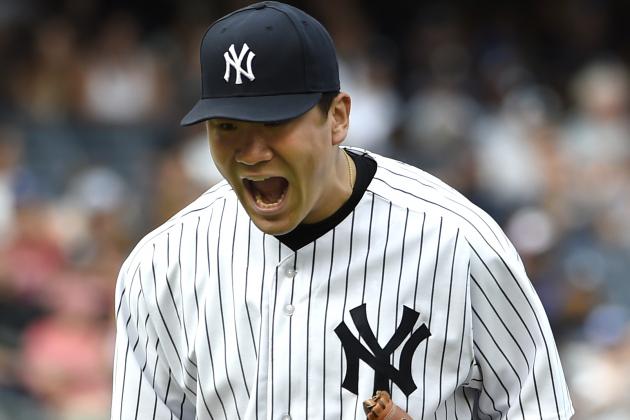 Earlier today we went over my personal predictions for the AL Wild Card Game featuring the New York Yankees and likely, although unofficial at this time, the Houston Astros. I put together a roster of 14 positional players for this one-game series leaving me just 11 pitchers to choose from. Keep in mind, and I said this in the previous post, that this is who I would personally bring along and not who I think manager Joe Girardi will bring along. I am assuming the health of Masahiro Tanaka and assuming that the Yankees line him up for the game and I am taking a serious chance bringing only 11 pitchers. Keep in mind that the team can reset their rosters if and when they make it to the ALDS.
With that in mind here is the pitching staff that I bring along with me to the Bronx on October, 6:
I know some people are probably shaking their heads wondering what in the hell I am doing here but bear with me. Again, the Yankees can reset their rotation if they win this one game and in the first two games a combination of Luis Severino and Michael Pineda would start making them unavailable for the game even if it went to 20 innings who why waste a roster spot on them? Girardi has shown a trust and confidence in James Pazos as a LOOGY type reliever and has not shied away from using both Caleb Cotham and Branden Pinder when need be. You bring Adam Warren in for a potential inning of relief, the big three in Justin Wilson, Dellin Betances and Andrew Miller and you bring in Chasen Shreve almost out of necessity. Finally you bring CC just in case the game goes to extra innings and you need multiple innings to save a bullpen.
That's my roster, would you construct yours any differently? Leave your comments below in the comments section or head over to Twitter and let us know @GreedyStripes.