We're back taking a stab at predicting the 2018 starting lineup for the New York Yankees. After the 2017 season the contracts of Alex Rodriguez, CC Sabathia and others come off the books the New York Yankees will no longer have a player under contract that was with the team when George Steinbrenner was alive. Let that sink in for a second before we begin.
Alex Rodriguez ($27.5 million without incentives, $32 million with incentives)
Best available DH position players on the free agent market: Ryan Howard, Carl Crawford, Jayson Werth, Carlos Gonzalez, Matt Holliday, Curtis Granderson, Melky Cabrera, Jay Bruce, Billy Butler, Carlos Santana, Jhonny Peralta, Seth Smith, Todd Frazier, Mike Moustakas, Lorenzo Cain and Brandon Belt.

The doors are wide open here for the New York Yankees. An absolute ton of money is coming off the books and so are the players that are hindering the team the most in terms of versatility and flexibility. New York could also sign a catcher like Kurt Suzuki or let John Ryan Murphy and Gary Sanchez handle the duties while Brian McCann transitions into a full-time DH role. The team could also rotate the likes of McCann, Chase Headley and others into the DH slot while signing a full-time infielder like New Jersey boy Todd Frazier. New York does seem to enjoy having a full-time DH though and have for years (Raul Ibanez, Hidek Matsui and Alex Rodriguez come to mind in recent memory) so I can see the team signing a younger Jayson Werth or even a Ryan Howard to a deal, although I'd put my money on the man that actually WANTS to be a Yankee. Mr. Matt Holliday.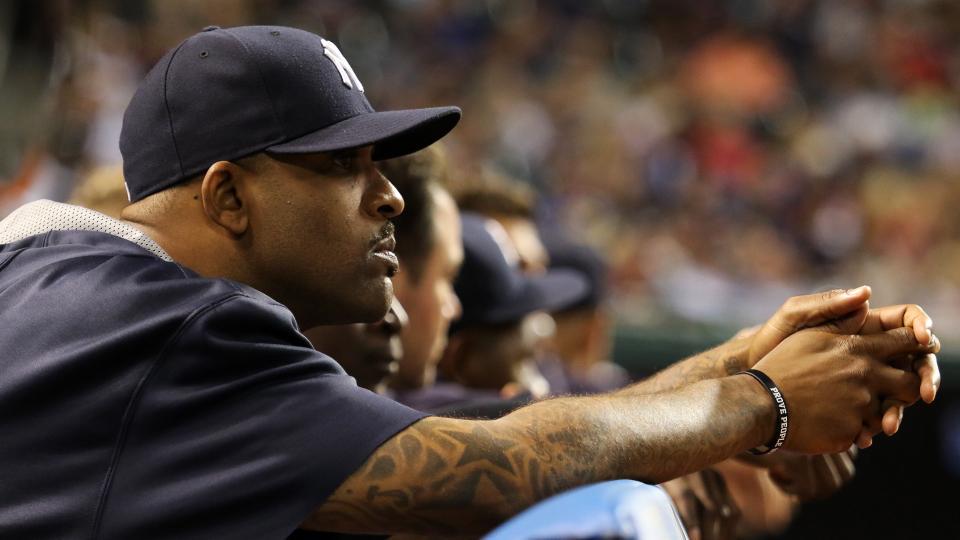 CC Sabathia ($25 million)
Nathan Eovaldi (arbitration eligible so we will go with $5 million)
Michael Pineda (arbitration eligible so we will go with $5 million)
Masahiro Tanaka (if he opts out he walks away from $22 million)
Best available SP position players on the free agent market : Francisco Liriano, Ubaldo Jimenez, Clay Buchholz, Jaime Garcia, Lance Lynn, Alex Cobb, Danny Duffy, Jarrod Parker, Tyson Ross, Drew Smyly, Chris Tillman, Jake Arrieta, Henderson Alvarez and Tyler Chatwood.
This is a big hit to the New York Yankees with potentially four members of their starting rotation hitting free agency at the same time. Truth be told I can see both Eovaldi and Pineda either being extended (the more likely of the two scenarios) or traded (Pineda more so than Eovaldi at this point) but just for fun let's assume they both walk. Without these four on paper the Yankees are left with just Luis Severino on the roster unless the likes of Brady Lail, Rookie Davis, Adam Warren or Bryan Mitchell make the move to the rotation. If the Yankees are in the market for a starting pitcher or two you have to think Tyson Ross, Jake Arrieta or Danny Duffy would be the most attractive. The problem is the Yankees don't often get the biggest names on the free agent market so expect Francisco Liriano or a trade. Again, I can only see Sabathia being a true free agent and Tanaka opting out and ultimately being re-signed assuming health.
Dustin Ackley (arbitration eligible so we will go with $5 million)
Best available 2B position players on the free agent market: Brandon Phillips, Danny Espinosa, Scott Sizemore, Ryan Flaherty, Logan Forsythe, Trevor Plouffe and Eric Sogard.
I listed Ackley as a second basemen for simplicity purposes but really I believe the 27-year old will be used in the infield as well as the outfield in New York. The only player that really fits the mold as far as versatility goes is Logan Forsythe who is listed as a first baseman, second baseman and third baseman according to Baseball Reference. It wouldn't be out of the realm of possibilities to see Forsythe learn a corner outfield spot for New York, or the team could go in an entirely different direction and get another outfielder elsewhere, maybe in a Jose Pirela.
Total number of players hitting free agency: 6
Total number of dollars coming off the books: Roughly $92 million with partial incentives
Adding Matt Holliday to a lineup and Logan Forsythe to a bench that already includes Jacoby Ellsbury, Brett Gardner, Aaron Judge (from our 2017 post), Robert Refsnyder, Greg Bird, Brian McCann, Chase Headley and Didi Gregorius you have a lineup that looks like it can mash with the best of them. A lineup that looks similar to the one below.
Ellsbury
Refsnyder
Holliday
McCann
Judge
Bird
Headley
Gardner
Gregorius
This is not the 1929 Yankees as we see it today but two years of seasoning and work from the likes of Refsnyder, Judge and Bird with a familiar face in Marcus Thames as their hitting coach and each and every man on the roster can come a long way. The team will be versatile, flexible and the offense has the potential to be downright unfair at times. The way the Yankees offense used to be when the team was winning World Series championships.