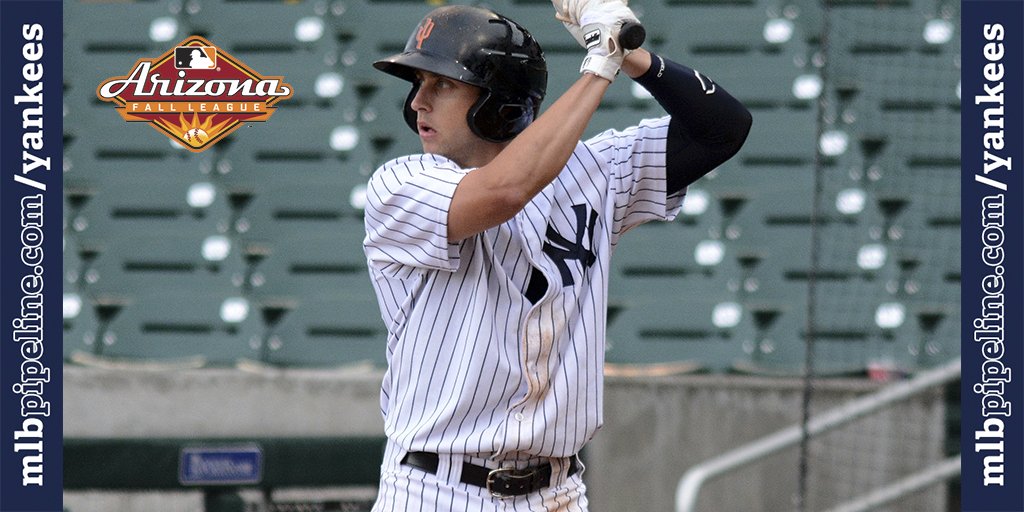 Baseball America started the domino effect of postseason top prospects lists and Baseball Prospectus was not far behind. Recently they released their Top 10 Prospects list for the New York Yankees and there were a few familiar faces and a few new faces from the Baseball America list. Check it out!
1. Aaron Judge
2. Jorge Mateo
3. Gary Sanchez
4. James Kaprielian
5. Dustin Fowler
6. Robert Refsnyder
7. Drew Finley
8. Eric Jagielo
9. Brady Lail
10. Ian Clarkin
I love Fowler and Finley as much as the next guy but not nearly as much as Baseball Prospectus does. I can't say I think Fowler is a Top 5 prospect in what I consider to be a pretty underrated system. Also including Lail and not Rookie Davis is a whiff if you ask me. I rank Rookie above Ian Clarkin at this point but that's just personal preference, I am higher on Davis than most me thinks. Jagielo, despite having a strong season before injuries derailed his campaign, has fallen out of my Top 10 probably while Drew Finley is probably more like an 11 or 12 in my opinion.
Nothing really to argue about here though, the list is solid.